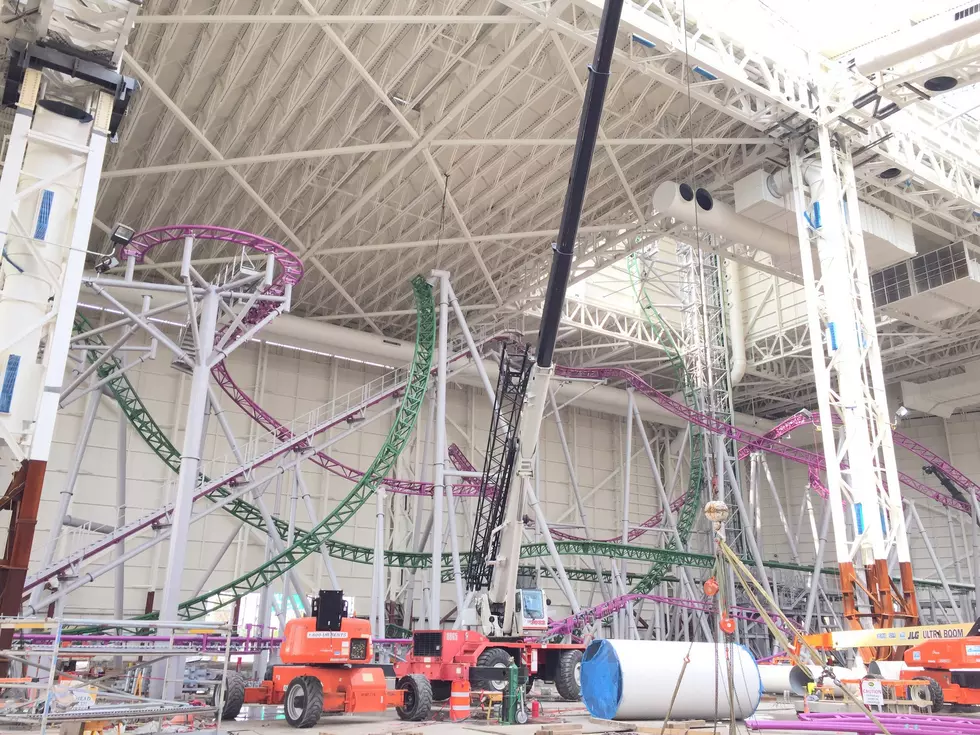 Opening of Nickelodeon Theme Park Near Hudson Valley Delayed
Martin & Vleminckx
It appears we will have to wait a bit longer for the largest indoor theme park in the Western Hemisphere to open just outside the Hudson Valley.
A press release from American Dream said the theme park will open in 2019 while NJ.Com reported the Nickelodeon Universe at American Dream should open in spring 2019.
However, it appears the opening is being delayed to late spring or early summer.
"First of all, it's happening, American Dream is happening," Murphy said. "To the best of my knowledge, the last time I asked, it had slipped, I had thought, closer to June.
When it opens, the Nickelodeon theme park should feature 27 rides, including four roller coasters, two which will combine to break three world records.
At 8.5 acres the theme park will be the biggest indoor theme park in America when it opens.
The Nickelodeon theme park will be open 365 days a year and will feature rides and attractions based on Nickelodeon's iconic properties including SpongeBob SquarePants, Teenage Mutant Ninja Turtles and new hits like Blaze and the Monster Machines, according to a press release.
More From Hudson Valley Post