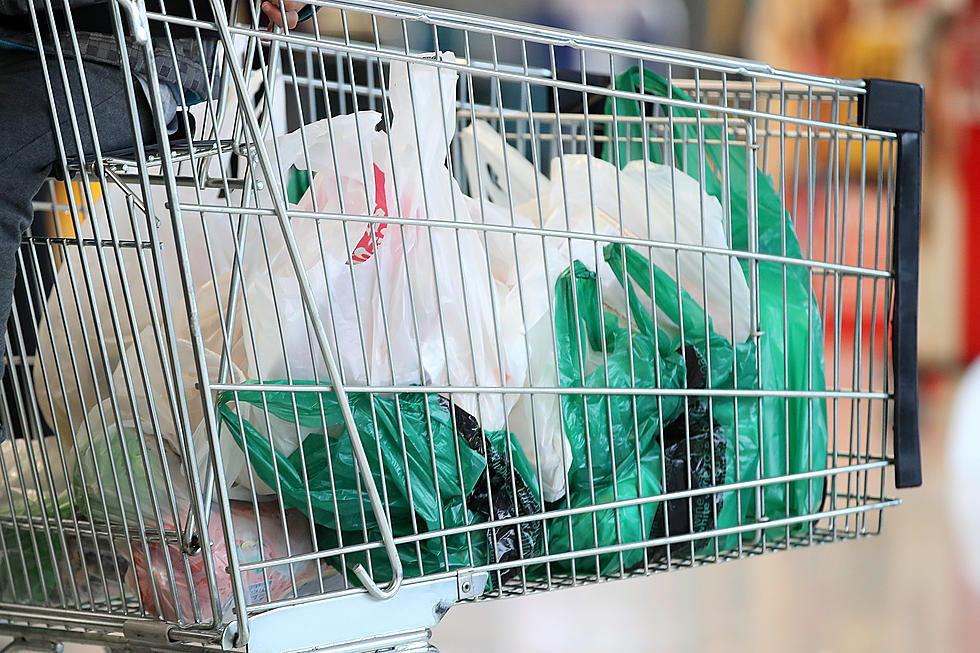 Popular Hudson Valley Supermarket Chain Bans Plastic Bags
Fiona Goodall/Getty Images
A Hudson Valley supermarket chain is going to ban plastic bags.
DeCicco & Sons, a family-run supermarket announced plans stop using single-use plastic bags in all of their Hudson Valley stores within the next 30 days.
"We've decided to take this step because we take very seriously the role that we have within our communities, and the responsibility we have to be good corporate citizens," DeCicco & Sons CEO John DeCicco Jr said in a statement, according to Supermarket News. "We think that being environmentally conscious is not just smart business, but that it's an ethical imperative."
The supermarket chain has locations in Brewster, Ardsley, Armonk, Harrison, Larchmont, Millwood and Pelham, with another store coming soon to Somers.
DeCicco & Son says it used 22-million plastic bags in their seven Hudson Valley locations last year.
"We took a look at our operations, and identified that this was the single most positive environmental change that we could make," DeCicco & Sons Vice President Christopher DeCicco said.
The supermarket will continue to provide customers with paper bags and will encourage customers to use their own bags by receiving store credit for bringing reusable shopping bags.
More From Hudson Valley Post