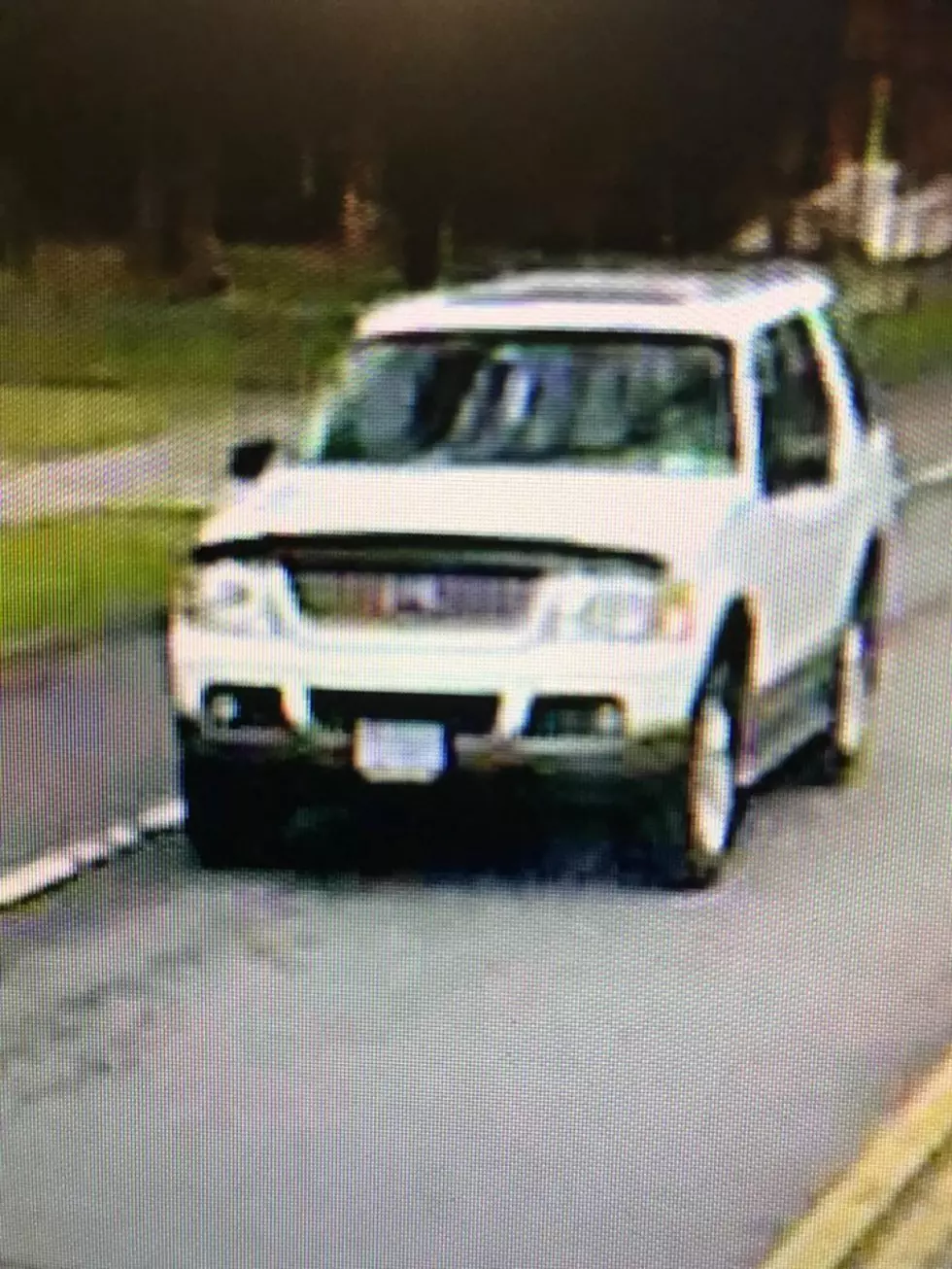 Police Believe This Vehicle Fled After Fatally Hitting Dog
Kingston Police
Police are hoping you can help them identify this car which they say fled the scene after killing a dog.
Kingston police rushed the dog to a nearby animal hospital but the pet died from the injuries, according to the Kingston Police Department.
Police would like to speak to the driver of white Ford Explorer seen in the above picture. Anyone who knows the driver or witnessed the accident is asked to contact Officer Jeremy Arciello at 845-331-1671.
hthttps://www.youtube.com/watch?v=-iD6UNSzTzI&list=PLjNXQXk47NS4_FngmWYvFY4SwJv27H5_e;