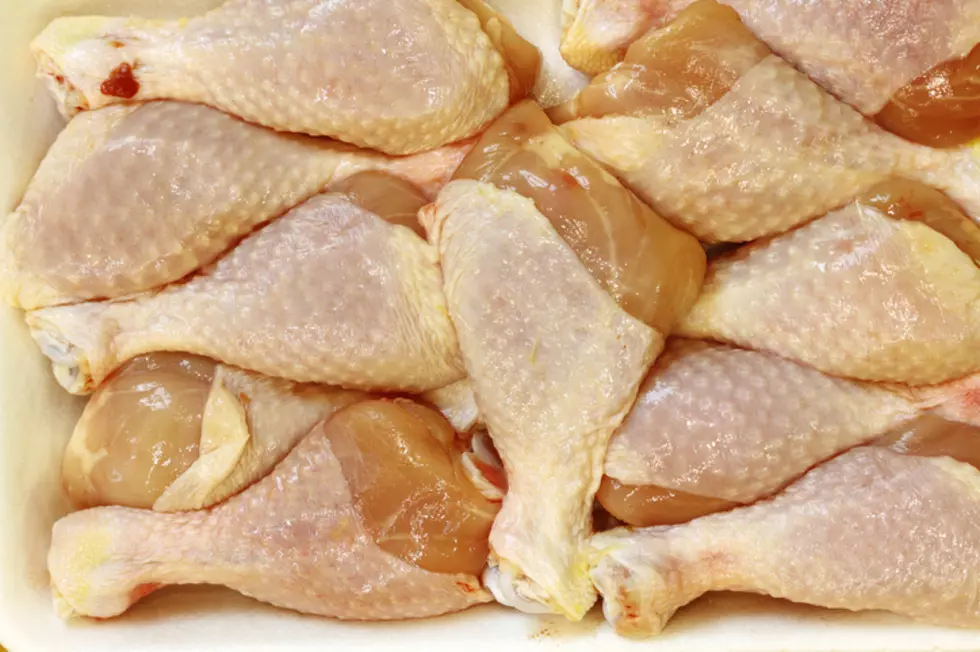 New Yorker Dead From Chicken Salmonella Outbreak, 8 Hospitalized
AlexKosev/ThinkStock
One New Yorker died and 8 were hospitalized after eating chicken contaminated with salmonella.
The U.S. Department of Agriculture's Food Safety and Inspection Service and Empire Kosher Poultry issued a public health alert after a number of salmonella-related illnesses were recently reported in the northeast.
As of Monday, 17 salmonella-related illnesses were reported in four states, 11 are from New York. Eight were hospitalized including one New Yorker who died, according to the CDC. Information about the New Yorker who died hasn't been released.
Sick people range in age from 76-years-old to less than a year.
The CDC reports that every person they interviewed, all said they got sick after eating chicken. Nine gave the chicken brand, with seven reporting they got sick after consuming Empire Kosher brand chicken. The other brand wasn't released.
Salmonella was found in samples of raw chicken collected by the CDC at two facilities, including one that processes Empire Kosher chicken. The other facilities name wasn't released.
The contaminated chicken likely includes whole raw chicken and raw chicken parts, sold as far back as September 2017. It's recommended you check your freezer for any chicken and cook the chicken to at least 165-degrees.
Eating food contaminated with salmonella can cause salmonellosis. The most common symptoms are diarrhea, abdominal cramps and a fever within 12 to 72 hours after eating the contaminated product.
The illness usually lasts 4 to 7 days. Most people recover without treatment, but in some cases, diarrhea is so severe that the patient needs to be hospitalized.
Older adults, infants and anyone with a weakened immune system are more likely to develop a severe illness.
If you think you have salmonella poisoning you should contact your doctor right away.
More From Hudson Valley Post