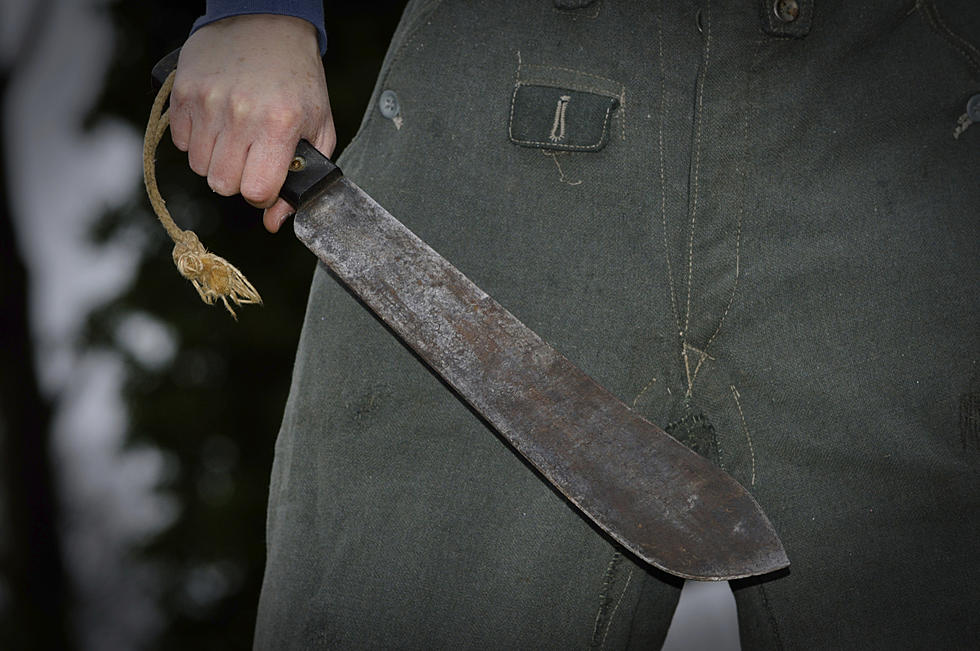 Hudson Valley Man Threatens 2 With Machete, Police Say
Lee-J/ThinkStock
Two people in the Hudson Valley were allegedly threatened by a local man with a machete.
On Wednesday, 24-year-old Nicolas R. Rodriguez of Highland was charged with menacing and criminal possession of a weapon. Rodriguez was arrested after police responded to reports of a dispute.
He is accused of threatening two people with a machete.
Rodriguez was arraigned in Town of New Paltz Court and remanded to the Ulster County Jail on $1,000 cash bail or $2,000 insurance bond. He is due back in the Town of Lloyd Court at a later date.