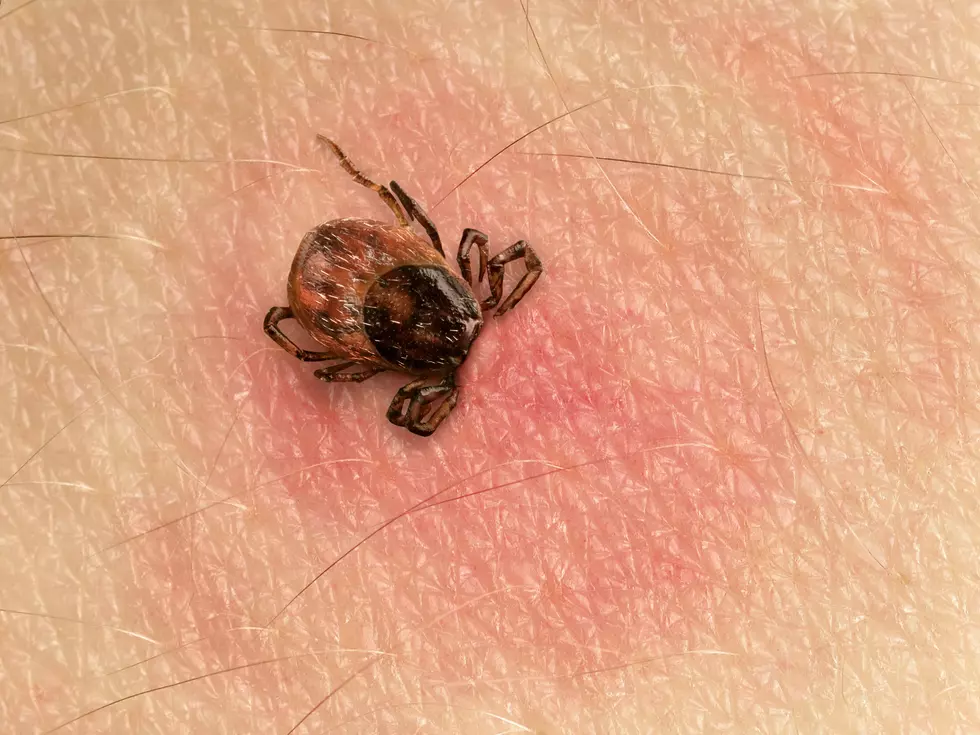 Tick Carrying Fatal Brain Swelling Virus Returns to Hudson Valley
Smileus/Thinkstock
A deadly tick that causes dangerous and deadly brain swelling has returned to the Hudson Valley.
On Monday the Dutchess County Department of Behavioral & Community Health confirmed that a Dutchess County resident was diagnosed with Powassan virus, a rare but potentially serious tick-borne disease.
"Although risk of contracting any tick-borne disease peaks in June and July, ticks may be active in Dutchess County throughout the year if temperatures are above freezing," Dutchess County Department of Behavioral & Community Health Commissioner said. "Residents should remain diligent about tick bite prevention practices as they enjoy outdoor activities in these waning weeks of summer."
The Powassan virus is spread by the same deer tick that carries Lyme disease. Powassan, which in some cases has been fatal, attacks the nervous system and can cause dangerous brain swelling.
There is currently no treatment for the virus, which according to the CDC kills around 10 percent of people who become sick. Half are left with permanent neurological problems.
Signs and symptoms of infection can include fever, headache, vomiting, weakness, confusion, seizures and memory loss.
People with severe cases of the virus often need to be hospitalized to receive respiratory support, intravenous fluids, or medications to reduce swelling in the brain, according to the CDC.
The unnamed Dutchess County resident contracted the virus in the late spring and is currently recovering at home, officials say.
Since 2007, there have been a total of 30 cases of Powassan in New York State. Dutchess County has had a total of 7 cases, with the first recorded in 2009, officials say.
You can reduce your risk of being infected by taking the following precautions:
Using tick repellents
Wearing long sleeves and pants
Avoiding bushy and wooded areas
Thorough tick checks after spending time outdoors.
More From Hudson Valley Post