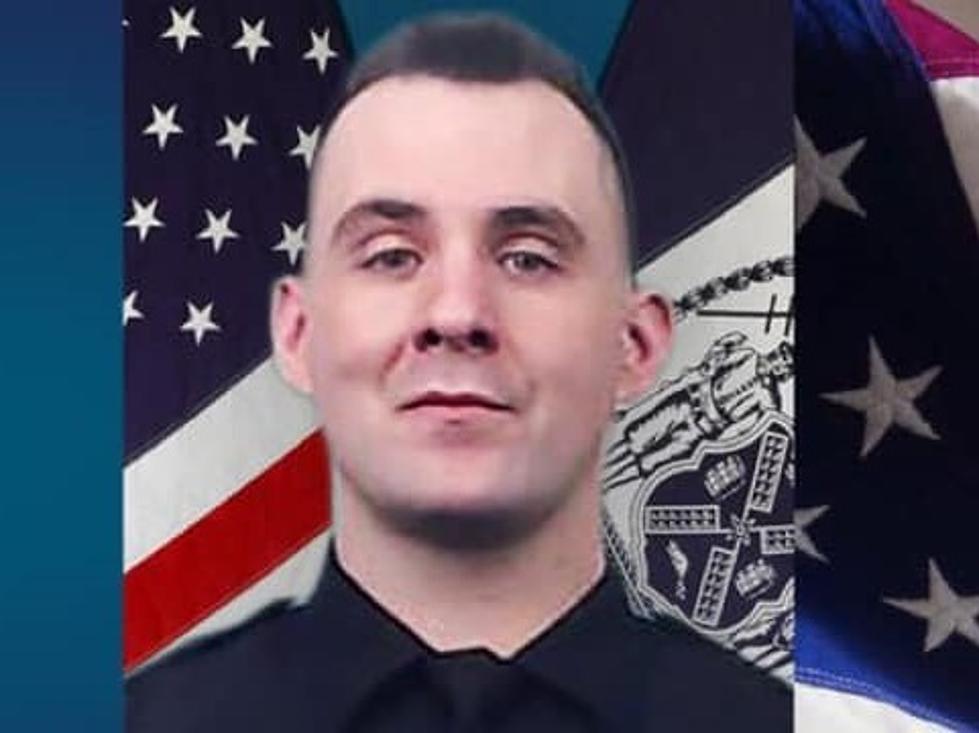 Traffic Expected In Area During Services For Fallen NYPD Officer
NYPD
An NYPD officer from the Hudson Valley will be laid to rest this week in the local area. Officials are warning residents to expect traffic delays.
A wake is scheduled for Thursday followed by a funeral on Friday in Brian Mulkeen's hometown of Monroe.
Officials from Orange County, working with the NYPD, is advising Town and Village of Monroe residents that traffic in that area will likely be heavy during the services for Mulkeen on Thursday and Friday, October 4th.
Mulkeen, a 2004 Monroe-Woodbury graduate, started his career as a dispatcher for the Town of Tuxedo Police Department.
A wake for Mulkeen will be held from 1:00 p.m. to 4:00 p.m. and 6:00 p.m. to 9:00 p.m. on Thursday at Smith Seaman Quackenbush Funeral Home on Maple Avenue in Monroe. A funeral mass is scheduled for 11:00 a.m. at Sacred Heart on Friday.
Due to anticipated heavy traffic, Orange County Executive Steven Neuhaus and the NYPD are advising any Monroe residents to anticipate and plan to accommodate for significant delays between 7:00 a.m. and 2:00 p.m. on Friday in and around those areas.