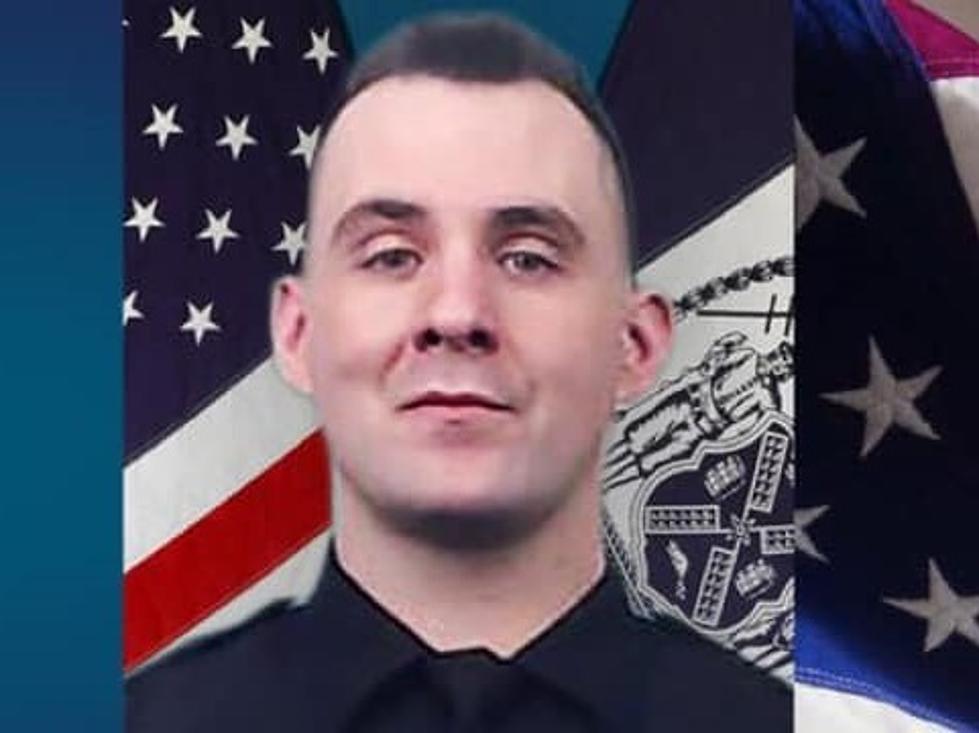 NYPD Officer From Hudson Valley Killed by Friendly Fire
NYPD
On Sunday, Officer Brian Mulkeen was fatally shot just after midnight while patrolling gang violence in the Bronx.
Three officers in one police car got out of their vehicle to question a man. The man fled and a foot pursuit ensued. As Mulkeen and others r attempted to apprehend the man, a violent struggle on the ground began, police say.
Mulkeen fired his weapon, firing five shots into the suspect, police say. The suspect was pronounced dead on the scene.
During the struggle, Mulkeen's partners fired 10 rounds, with two rounds striking Mulkeen, killing him, according to the NYPD.
"This is a tragic case of friendly fire, but make no mistake, we lost a life of a courageous public servant solely due to a violent criminal who put the lives of the police and all the people we serve in jeopardy," NYPD Commissioner Jame O'Neill said a press conference.
The suspect's loaded gun wasn't fired, police say.
The suspect is a 27-year-old man who's on probation until 2022 for a narcotics-related arrest last year. He has several prior arrests in various places, including a burglary conviction in Rockland County, according to the NYPD.
Mulkeen grew up in Orange County and graduated from Monroe Woodbury High School. He started his career working for the Town of Tuxedo Police Department.