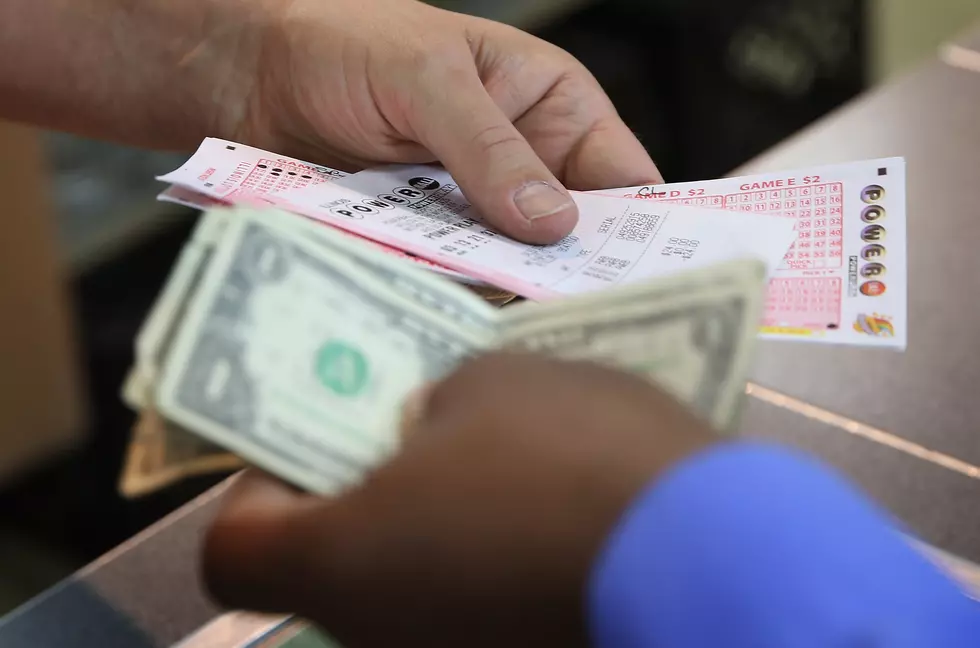 $687 Million Powerball Jackpot Won in New York
Getty Images
A ticket sold in New York won Saturday's $687.8 million Powerball jackpot.
Two tickets, one from New York, the other from Iowa, matched all six numbers in Saturday night's Powerball drawing. The ticket holders will split the fourth-largest jackpot in U.S. lottery history.
The jackpot was an estimated $687.8 million at the time of the drawing with a cash option of $396.2 million. Because there were two winners, each ticket is worth $343.9 million or $198.1 million cash, according to lottery officials. The jackpot is the third largest in Powerball history.
The winning numbers in Saturday's drawing were 08, 12, 13, 19, 27, plus Powerball 04, and Power Play multiplier 3X.
The New York ticket was sold at the West Harlem Deli on 5th Avenue in New York City.
The lucky ticket holders now have a choice between an estimated annuity of $343.9 million, paid in 30 payments over 29 years, or a lump sum payment of $198.1 million. Both prize options are before taxes.
More From Hudson Valley Post