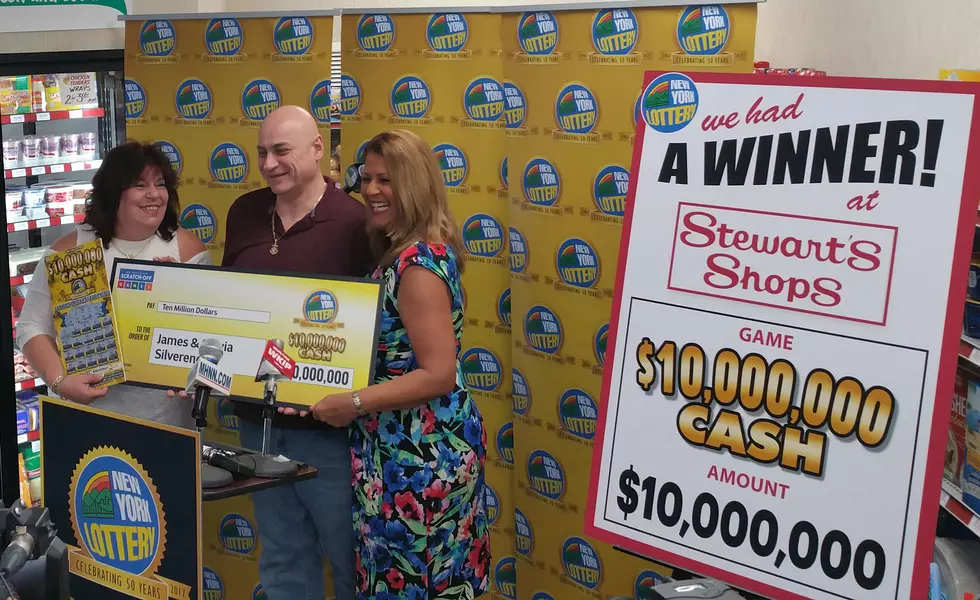 $596 Million Winning Lottery Tickets Sold in Hudson Valley
Todd Bender for Townsquare Media of the Hudson Valley
Recently, Hudson Valley residents have won nearly $600 million playing the lotto.
It seems in the past week everyone got lottery fever. Two of the four biggest lottery jackpots in history is likely the reason. So, with the help of the Hudson Valley Post archives and  UPNY.com, we decided to take a look back at some of the biggest lottery winners from the Hudson Valley.
$10 Milion: Poughkeepsie (Dutchess County) March 2017
$10 Milion: Newburgh (Orange County) November 2017
$18 million: Cortlandt Manor (Westchester County) July 2012
Retired USPS worker Peter Gee won the prize.
$106 million: Yonkers (Westchester County) September 2015
Five friends who worked as limo drivers and housekeepers joined together to purchase the winning Mega Millions ticket.
$126 million: South Fallsburg (Sullivan County) February 2015
Real estate broker Tammy Pratt followed her rule of only purchasing tickets when the jackpot is over $100 million.
$326 million: Wurtsboro (Sullivan County) November 2014
Harold Diamond purchased 10 Mega Millions tickets at a Valero after voting on election day, one which made him the biggest winner by a New York resident in state history.
More From Hudson Valley Post