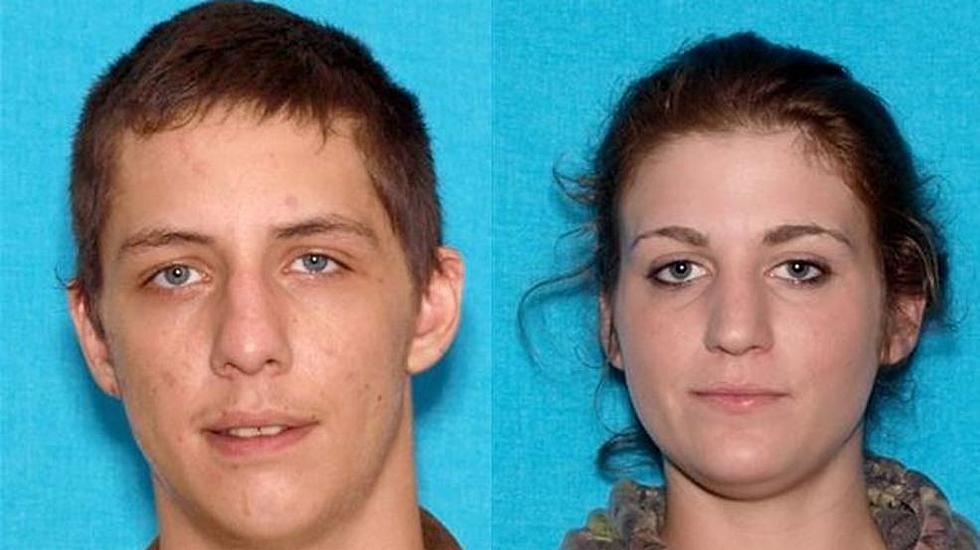 Police Continue Searching for Tennessee Fugitives Around Hudson Valley
NYSP
Update: We've updated our story as the pair might be responsible for invading a home in the Hudson Valley and injuring someone from the home. 
A couple who are wanted in Tennessee for attempted murder and kidnapping could still be in or near the Hudson Valley. Help finding the two is still needed.
According to New York State State Police, the last verified sighting of Jarret Cole Heitmann and Makayla Danielle Stilwell was just outside Orange County at the Walmart in Matamoras, Pennsylvania on Saturday around 7:30 a.m.
All police agencies in the immediate area are aware of the sighting and the investigation is continuing, officials say.
Update: On Monday afternoon, State Police confirmed they are investigating a home invasion that occurred at around 3:44 a.m. on Saturday in Bloomingburg on Altamont Road.
The suspect or suspects entered the home and took personal items from the home.  A victim suffered minor injuries in the crime, police say.
Police are trying to determine if the fugitives from Tennessee, Heitmann and Stilwell, were involved in the home invasion. At this time no determination has been made.
Both are being sought for allegedly kidnapping a woman and shooting a 34-year-old man in the chest recently in Tennessee, reports NBC.
Heitmann, 24, is described as being 6'1," 165 pounds with brown hair and hazel eyes. Stilwell, 22, is described as 5'9," 145 pounds with brown hair and green eyes.
Anyone with information on the pairs location should call State Police in Middletown at 845-344-5300 or the State Police barracks in Wurtsboro at 845-888-2494.
Here are this weeks top 5 local stories, including a local resident being diagnosed with Zika virus, and a local school bus driver who was allegedly found with child porn
More From Hudson Valley Post