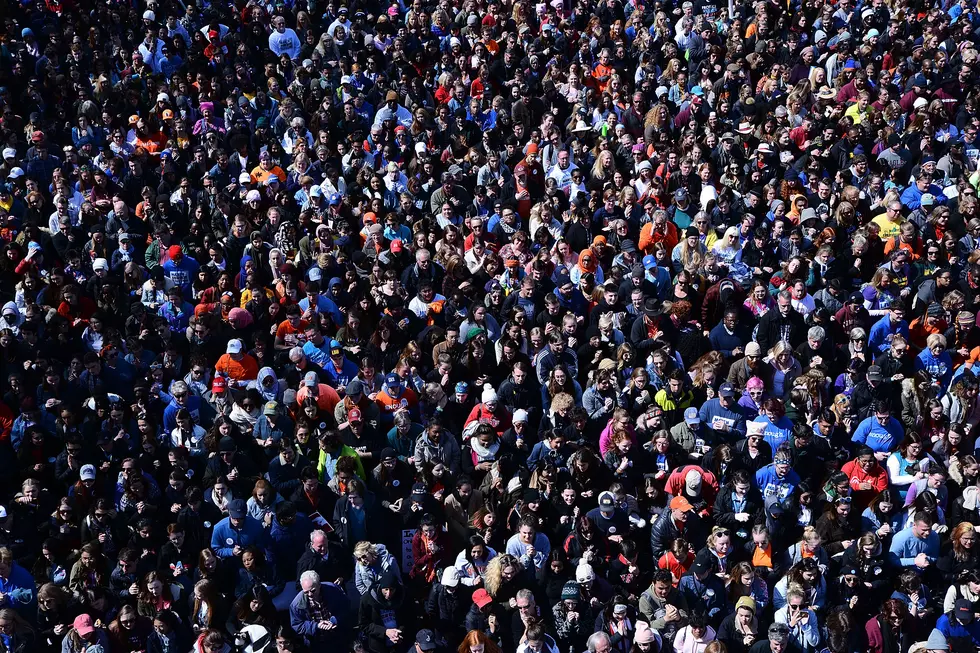 Thousands Call for Stricter Gun Laws in Hudson Valley
Shannon Finney/Getty Images
Thousands from the Hudson Valley participated in what's being called the biggest gun control protest of a generation.
Over a million people participated in March For Our Lives protests across the globe and in the Hudson Valley.
March For Our Lives was organized by survivors from the Marjory Stoneman Doughals High School shooting that killed 17. The hope is for lawmakers to pass stricter gun laws.
"We are going to make this the voting issue," Stoneman Douglas student David Hoggs and organizer of the march said at a rally in Washington D.C., according to USA Today. "We are going to take this to every election, to every state, and every city. We are going to make sure the best people get in our elections to run not as politicians, but as Americans."
In the Hudson Valley, there were a number of planned marches including on the Walkway Over the Hudson, where nearly 8 thousand attended.
"The Hudson Valley has been victim to awful gun violence scares in schools," organizers of the March for our Lives Hudson Valley wrote on the event's website. "Come down to the Walkway and show your support for common sense gun legislation!"
On Saturday at 11 a.m., marchers across the Walkway Over the Hudson chanting and holding signs hoping for stricter gun laws. Some signs read, "Marching is good - Voting is better," "#NeverAgain," "Pencils Not Pistols," "My Favorite part of the 2nd Amendment is where it says Well Regulated," and "Guns Don't Die, People Die."
Here are this week's Top 5 news stories from the Hudson Valley