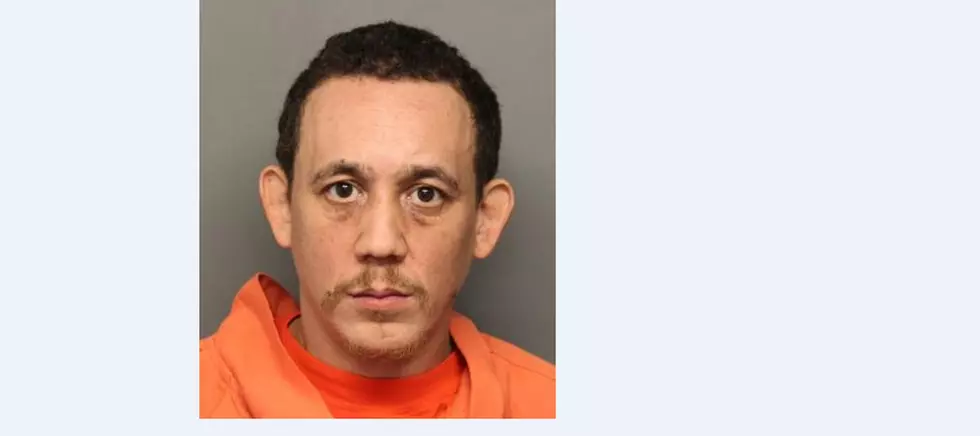 Police: Hudson Valley Man Found With Heroin, Hallucinogenic Mushrooms
Sullivan County Sheriff's Office
A police raid led to the discovery of heroin, hallucinogenics, weapons and the arrest of a local man.
On Thursday around 6 a.m., the Sullivan County Sheriff's Office served a search warrant on Cedar Road in the Wurtsboro Hills section of the Town of Mamakating.
Inside the home, authorities allegedly found 37-year-old Jose Luis Davila in possession of drugs, a scale with packaging materials, an unlicensed handgun and a shotgun.
Davila, who has a previous felony conviction, was charged with criminal possession of a weapon, in the third and fourth-degrees, criminal possession of a controlled substance with intent to sell heroin, criminal possession of a controlled substance 3rd degree, hallucinogenic mushrooms, all felonies, and the misdemeanor for criminal use of drug paraphernalia.
DeVilla was arraigned before Town of Mamakating Court and sent to the Sullivan County Jail without bail. He's due back in court on Tuesday.
The Sheriff's Gang and Narcotics Intelligence Unit conducted the investigation in conjunction with agents from U.S. Homeland Security Investigations, detectives from the City of Middletown Police Department and the Sullivan County District Attorney's Office. Assisting at the scene was the U.S. Homeland Security Special Response Team and state troopers from Wurtsboro.
A shady dental worker, Daryl's House getting sued, and a stolen Porsche are part of this week's top 5 local stories.