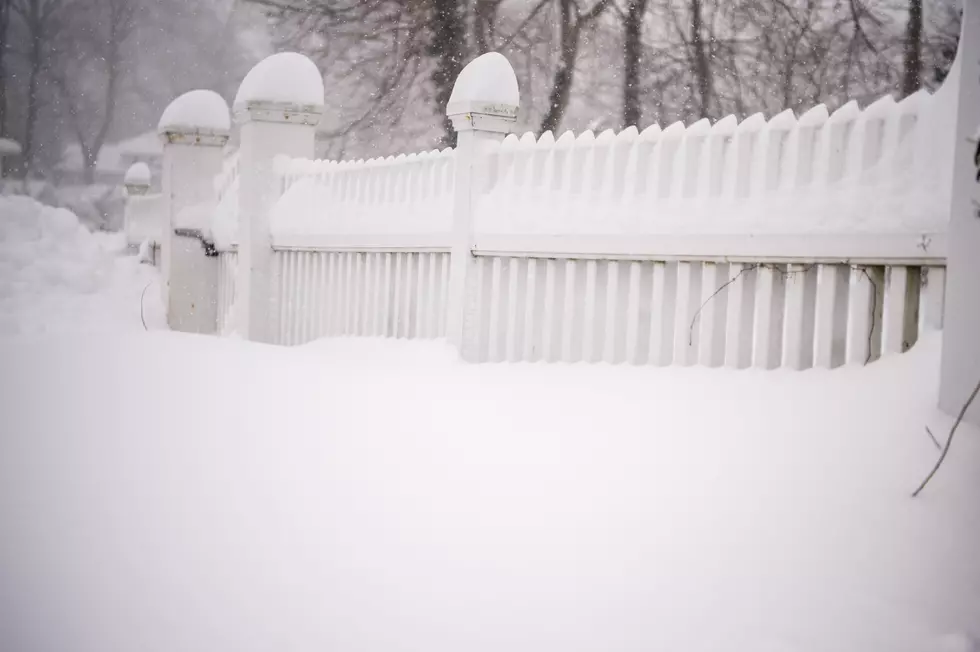 Parts of the Hudson Valley Hit With 26 Inches of Snow
Getty Images
Many parts of the Hudson Valley received close to or over two feet of snow. Here's a complete look at the snowfall totals in the Hudson Valley.
According to the National Weather Service, Monroe in Orange County saw the most snow at 26 inches. Ulster County's Highland received 21 inches. Across the river, Pine Plains topped the list in Dutchess County with 20 inches. Baldwin Place saw the most snow in Putnam County with 15 inches.
Below is a complete list of snowfall totals from the National Weather Service.
Monroe 26.0
Highland Mills 21.2
Orange Lake 20.1
Gardnertown 17.8
Goshen 17.7
Warwick 16.0
Vails Gate 14.5
1 S Slate Hill 13.0
Otisville 13.0
Mount Hope 12.8
Westtown 11.5
Baldwin Place 15.0
Putnam Valley 12.2
Mahopac 12.1
Pine Plains 20.0
6 SW Dover Plains 15.5
Lagrange 15.0
Rhinebeck 14.5
Poughquag 14.5
2 SSW Elizaville 12.5
Red Hook 12.5
3 SE Millbrook 12.2
1 SE Red Hook 11.5
Poughkeepsie 10.3
Highland 21.0
Kingston 10.5
West Shokan 8.0
Kiamesha 12.3
Woodridge 12.3
Glen Spey 12.0
Swan Lake 11.0
Monticello 8.0
Grahamsville 7.0
Jeffersonville 7.0
4 N Hillsdale 24.5
Taghkanic 18.4
Austerlitz 18.0
Chatham 15.0
Hollowville 12.8
Livingston 10.8
Kinderhook 9.0
Greenville Center 11.0
1 E Freehold 8.3
Halcott Center 5.5
Sloatsburg 26.0
Chestnut Ridge 17.5
Stony Point 11.2
New City 8.0 612
Katonah 13.5
Armonk 13.5
Mount Kisco 11.0
Montrose 9.5
White Plains 5.8
Here are this week's Top 5 news stories from the Hudson Valley
More From Hudson Valley Post