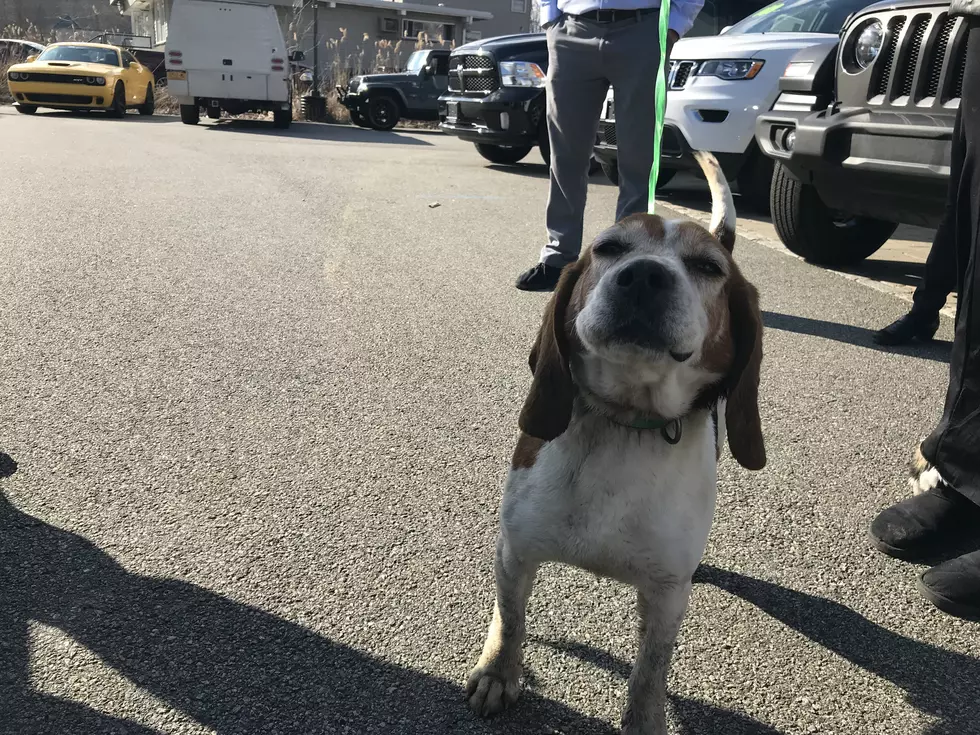 Injured Hudson Valley Dog's Owner Charged With Animal Cruelty
Putnam County SPCA
A dog found in the Hudson Valley with multiple injuries was rescued from its alleged abusive owner.
On Saturday, Putnam County SPCA officers arrested Nuno M. Afonso-Gouveia of Yonkers for animal neglect.
Afonso-Gouveia's dog was found loose near Meadowlands Auto Dealership on Route 6 in Carmel. The person who found the dog noticed the animal's barking collar was extremely tight and when it was removed it was discovered the barking collar's three prongs had broken through the dog's skin and caused three gaping holes in the dog's neck, police say.
"We have seen this type of injury many times in the past. Pet owners need to check their pet's collars frequently so this sort of injury doesn't happen, especially if they are collars that transmit a shock to the animal (invisible fence and barking collars). When the collar's prongs penetrate through the animal's fur, the shock is often to the muscle which causes pain and increases the risk of infection," Putnam County SPCA Cheif Ken Ross said in a press release.
The dog was filthy, smelled bad and was also found to have an untreated fly or mite bites on its ears, a healing gash on its back and possibly a small tumor on its right hind leg, according to the Putnam County SPCA.
The dog, a beagle named Snoopy, was taken to a veterinarian hospital where it is currently being held and treated.
Afonso-Gouveia is scheduled to be arranged on April 23.
hthttps://www.youtube.com/watch?v=-iD6UNSzTzI&list=PLjNXQXk47NS4_FngmWYvFY4SwJv27H5_e;
More From Hudson Valley Post