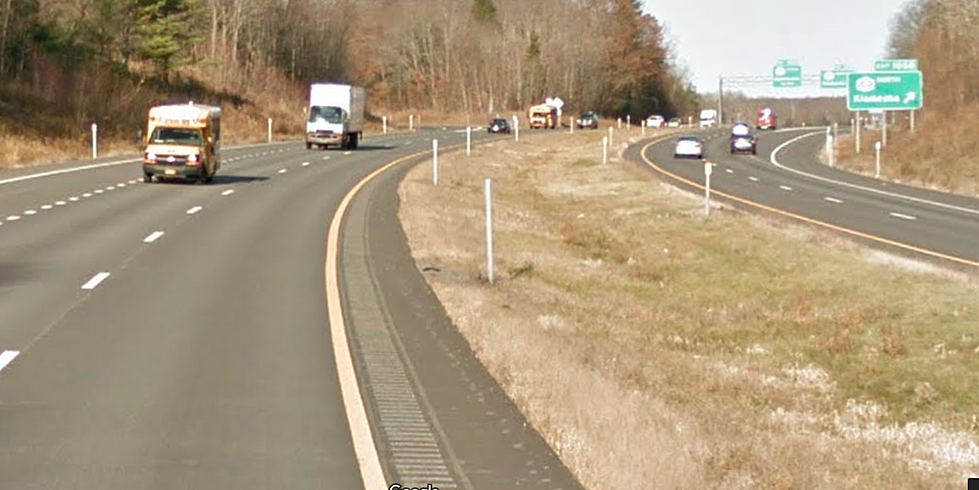 Could Route 17 See a Major Expansion in Hudson Valley?
Google
A group of high-ranking local officials are pushing for a major expansion of Route 17 in the Hudson Valley.
On Wednesday, over 100 representatives of economic development, business, tourism, construction and more gathered in Albany to push for state funding to widen Route 17 in Orange and Sullivan counties.
Members of 17-Forward-86, the coalition behind the effort, were joined by many New York politicians who voiced their support for the $500 million expansion project, including:
Mayor Joseph DeStefano, Middletown
Supervisor Douglas Bloomfield, Goshen
Assemblywoman Aileen Gunther, 100th District
Assemblyman Karl Brabenec, 98th District
Assemblyman Jonathan Jacobson, 104th District
Assemblyman Colin Schmitt, 99th District
Senator Jen Metzger, 42nd District
Senator James Skoufis, 39th District
Senator George Amedore Jr., 46th District
Representative for Assemblyman Brian Miller, 101st District
The effort wants to add a third lane, in both directions, between Harriman and Exit 103 in Monticello on Route 17. Coalition members say the expansion is critical to help reduce traffic, improve safety, protect the environment, accommodate growth and enhance the effort to upgrade Route 17 to Interstate 86 in the region.
"Expanding Route 17 is vital to the quality of life and the economic well-being of the Hudson Valley and Sullivan Catskills," President and CEO of the Orange County Partnership Maureen Halahan, said in a press release. "It will strengthen the region's economy by improving access for tourists and businesss, while enhancing commuter safety and reducing environmental damage from vehicular emissions caused by idling motorists."
The coalition believes with new businesses being built near Route 17, or already built like Resorts World Casino, the expansion needs to happen right away to deal with the expected increase in traffic.
"Once complete, this project, by a very conservative estimate, will have an economic impact of $1.5 billion on the region," said Marc Baez, President and CEO, the Sullivan County Partnership for Economic Development. "With the Resorts World Casino and other investments in Sullivan County, this project is critical to our ability to thrive."