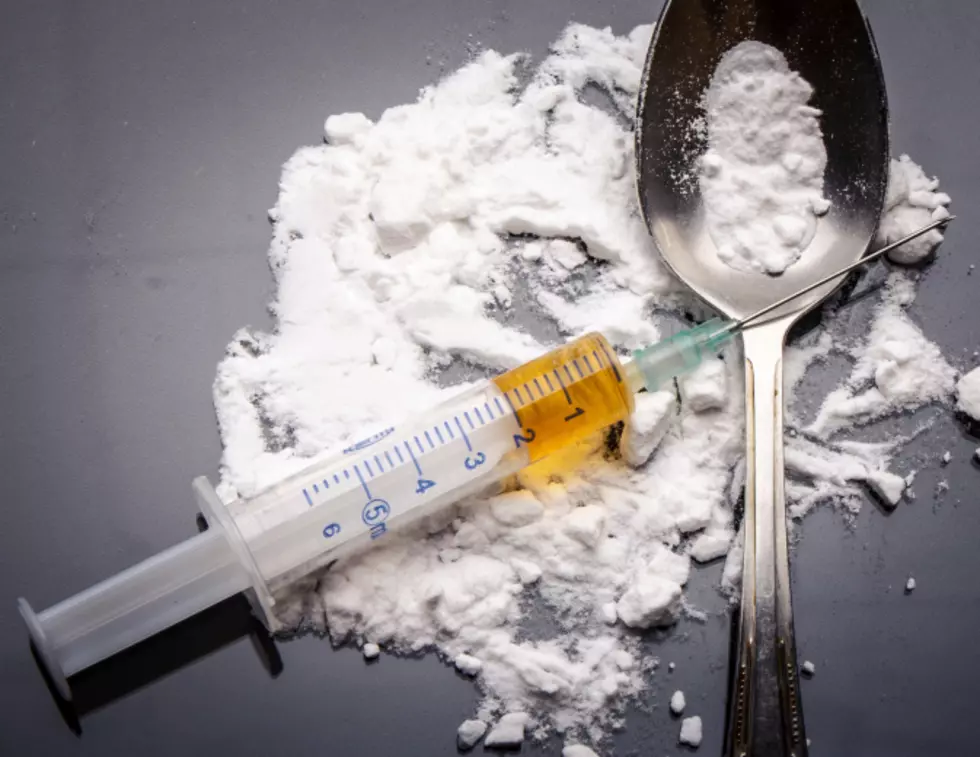 AG: 16 Violent Hudson Valley Heroin Dealers Charged
FotoMaximum
"Operation Yellow Brick Road," alleges 16 violent Hudson Valley gang members sold heroin, cocaine and more in the Hudson Valley.
On Tuesday, New York Attorney General Eric T. Schneiderman announced a 172-count indictment charging 16 members of a large, violent narcotics trafficking ring operating in the Hudson Valley with selling heroin and cocaine in Newburgh and elsewhere in Orange County.
The street gang is known as the "600 Gang," according to the Orange County District Attorney's Office.
"This takedown should send an unmistakable message: we won't let our communities live in fear," Schneiderman said in a press release. "Our investigation uncovered a sophisticated drug trafficking ring that we allege peddled cocaine, heroin, and violence on the streets of Newburgh and throughout New York,"
During a 10 month investigation called "Operation Yellow Brick Road," authorities recovered bulk heroin, hundreds of doses of heroin in individual glassines, bulk cocaine used to make thousands of individual doses for resale, one kilo of methamphetamine, 40 pounds of marijuana, three handguns, a sawed-off shotgun, a shotgun and over $36,000 in cash, officials say.
The takedown was dubbed "Operation Yellow Brick Road," because the group's alleged ringleader, Damion Jackson, goes by the street name "Toe-Toe," according to the Attorney General's office.
"Gang investigations such as these leave a lasting imprint on the community as a whole. It illustrates that there is a unified law enforcement response to lawlessness," Ashan M. Benedict, the Special Agent in Charge for ATF's New York Field Division.
"The current epidemic of overdose deaths related to opioid use cries out for operations such as this and collaborative efforts between law enforcement," Orange County Sheriff Carl DuBois said.
According to the Attorney General's office, the investigation included:
Hundreds of hours of physical surveillance
Wiretapping
Hidden Cameras,
GPS devises
Undercover Agents
Cooperating Witnesses
During the course of the wiretapping, conspirators frequently utilized coded and cryptic terminology in an alleged attempt to disguise their illicit narcotics trafficking, such as referring to ten glassine envelopes of heroin as a "bundle," and fifty glassines of heroin as a "brick," officials say.
As alleged, several members of the criminal network focused their operation on the purchase and resale of cocaine, while others primarily purchased and resold heroin.
The investigation uncovered that Dwaine Tate, Andrew Hutchinson, and Dwaine Watson allegedly obtained large quantities of cocaine from Kennedy Richards, their supplier in Paterson, New Jersey, for resale in Orange County.
Once they obtained the cocaine, they would adulterate the cocaine with cutting agents such as baking soda to double their profits, or they would "cook" the powder cocaine into crack-cocaine; Tate, Hutchinson, and Watson would then sell the cocaine to their own customers or to other members of the organization including O'Neil Mitchell, Adrian Hutchinson, Steve Cohen, and Damion Jackson, who would then resell to their own customers.
Jackson allegedly sold both cocaine and heroin to John Boughton, who then resold the narcotics to his own customers in Ulster County.
Jackson, along with his partner, Steve Cohen, also allegedly supplied heroin to the higher-level members of the 600 Gang, including Frederick Blue, Monique Bentley, and Kevin Maldonado. Blue, Bentley, and Maldonado, would then allegedly resell the heroin to their own customers or to other members of the 600 Gang, including Demetrius Kelly, Ethan Santana, Tykwon Burks, and Kenny Maldonado-Irizarry, who resold the heroin to their own customers.
The indictment charged the following 16 alleged co-conspirators with conspiracy, criminal sale of a controlled substance and criminal possession of a controlled substance, in addition to other charges.
Monique Bentley, Newburgh,
Frederick Blue, Newburgh
John Boughton, Poughkeepsie
Tykwon Burks, Newburgh
Steve Cohen, Newburgh
Adrian Hutchinson, Newburgh
Andrew Hutchinson, Newburgh
Damion Jackson, Newburgh
Demetrius Kelly, Newburgh
Kevin Maldonado, Newburgh
Kenny Maldonado-Irizarry, Newburgh
O'neil Mitchell. Newburgh
Kennedy Richards, New Jersey
Ethan Santana, Newburgh
Dwaine Tate, Newburgh
Dwaine Watson, Newburgh
Each faces up to 25 years in prison.
Here are this week's Top 5 news stories from the Hudson Valley
More From Hudson Valley Post