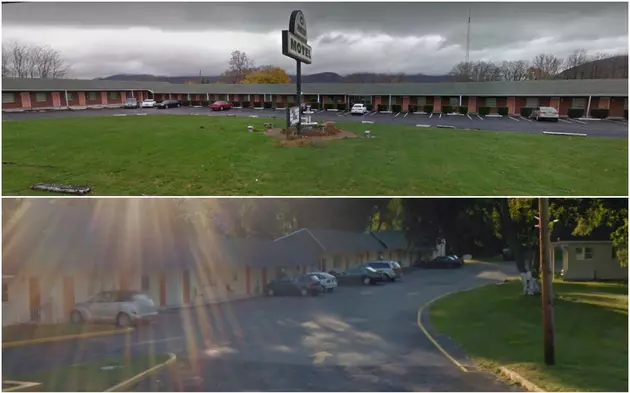 6 Arrested Following Prostitution Investigation at Hudson Valley Motels
Google Maps
A two month investigation into prostitution in the Hudson Valley led to six arrests.
On Wednesday, the Town of New Windsor Police Department executed five search warrants at the Windsor Motel and the Galaxy Motor Inn.
The search warrants were the result of a two month investigation into complaints of illegal narcotics use and prostitution at both motels.
Three woman were arrested for prostitution, two were also charged with misdemeanor drug charges. One man was arrested on felony drug sales and drug possession charges.
The managers of both hotels were also arrested and charged with allowing prostitution.
Their names haven't been released because the investigation is ongoing and the release of more information would disrupt further arrests, police say.
"The hope is that this investigation and the arrests made will greatly reduce the criminal activity in and around these specific premises and therefore improve the overall quality of life within the Town of New Windsor," Town of New Windsor Police Sergeant Hollifield said in a press release.
New York State Police Community Stabilization Unit, the City of Newburgh Police, the Town of Mount Hope Police, the Orange County District Attorney's Office and the New York State Department of Taxation and Finance helped in the execution of the five search warrants.
Here are this week's Top 5 news stories from the Hudson Valley
More From Hudson Valley Post