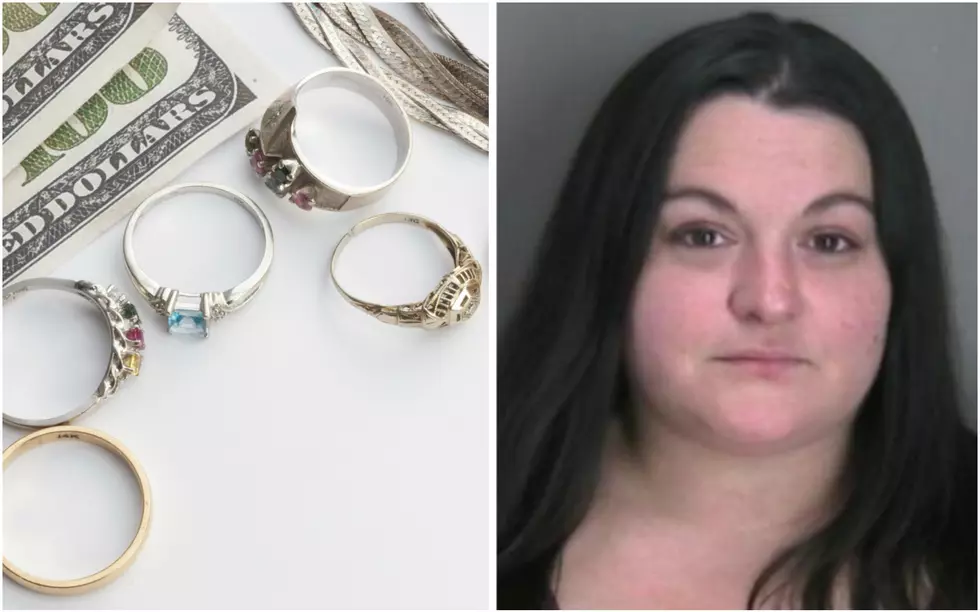 Police: Hudson Valley Woman Steals Jewelry From Family on Xmas
New Windsor Police/LindaParton/ThinkStock
A Hudson Valley woman is accused of stealing nearly $7,000 worth of jewelry from a family member around Christmas.
The day after Christmas, a New Windsor woman told New Windsor police that she was missing several items of jewelry from her home, valued at $6,500.
An investigation by the detective division led to the arrest of a family member who stayed the night in the home around Christmas, police say. Authorities didn't say how their investigation led to an arrest.
On Friday, 34-year-old Sarah M. Wayering of Poughkeepsie was charged with grand larceny, a felony. She is due to appear in New Windsor Court on Tuesday.
Here are this week's Top 5 news stories from the Hudson Valley
More From Hudson Valley Post