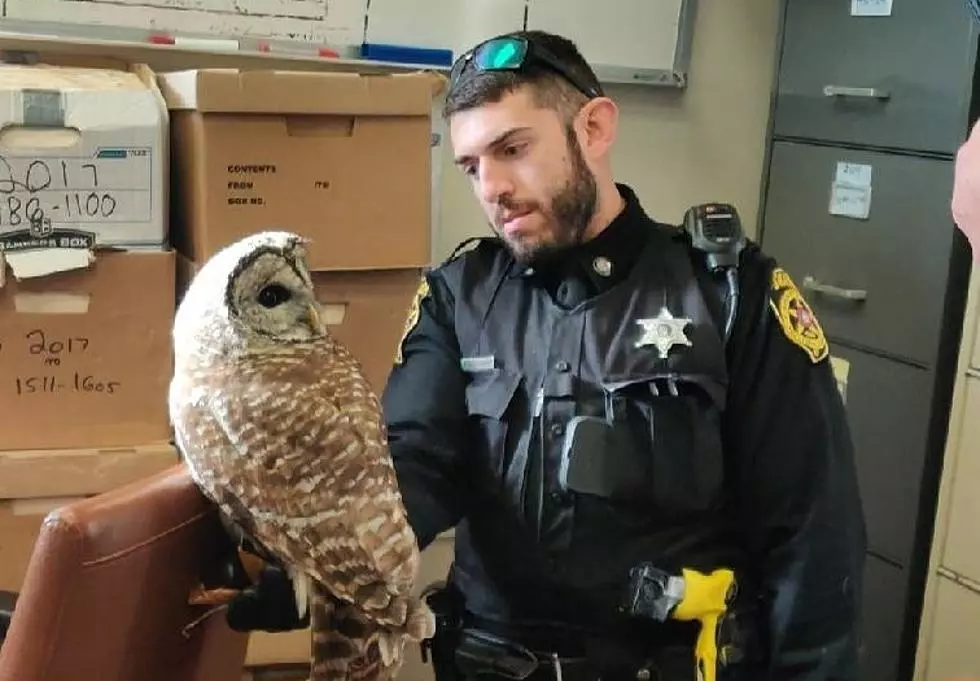 Police, Hudson Valley Residents Save Owl's Life After Hit by Car
Sullivan County Sheriff's Office
Residents from the Hudson Valley and police officers are credited with saving the life of an owl that was hit by an SUV.
Around 8:30 a.m. on Saturday, Nov. 30 the Sullivan County Sheriff's Patrol received a report from the Monticello Police about an owl struck by a car on the corner of Anawana Lake Road and Fraser Road in the Town of Thompson.
Deputy Sheriff Kyle Geraine responded to the scene and found a Barred Owl standing in the middle of the road. Good Samaritans who stopped to help the owl told the deputy the bird may have been chasing prey when an SUV passed by.
Witnesses believe the owl was struck by the vehicle's oil pan which left the bird dazed. Deputy Geraine picked up the bird and safely removed it from the road.
According to the Sullivan County Sheriff's Office, the owl was very cooperative and sat perched on the deputy's hand for the entire ride back to the Sullivan County Sheriff's Office.
Once at the office, deputies contacted the NYS Department of Environmental Conservation. Encon Officer Jonathan Walraven responded and transported the bird to a licensed wildlife rehabilitator.
The owl is expected to make a full recovery, police say.