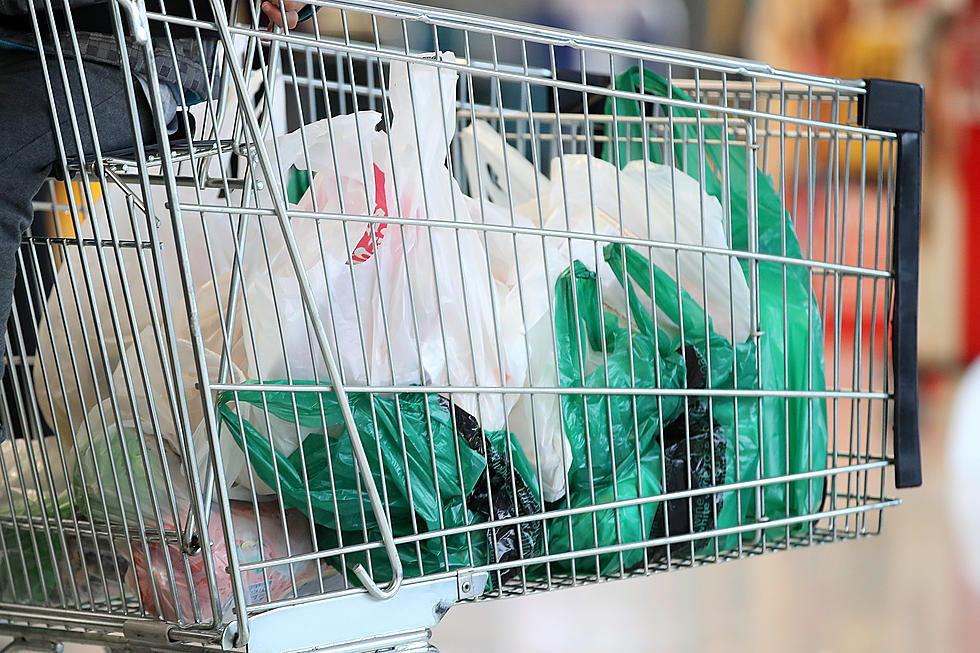 New York State May Soon Ban Plastic Bags
Fiona Goodall/Getty Images
If top New York officials get their wish, plastic bags will be banned throughout the Empire State.
On Monday, Gov. Andrew Cuomo announced a plastic bag ban will be included in the 2019 Executive Budget. Cuomo also will expand on New York's Bottle Bill to make most non-alcoholic drink containers eligible for 5 cent redemption.
"While the federal government is taking our environmental progress backwards and selling out our communities to polluters and oil companies, in New York we are moving forward with the nation's strongest environmental policies and doing everything in our power to protect our natural resources for future generations," Cuomo said. "These bold actions to ban plastic bags and promote recycling will reduce litter in our communities, protect our water and create a cleaner and greener New York for all."
According to the Governor's Office, New Yorkers use billions of plastic bags annually, which do not biodegrade, creating massive amounts of litter in neighborhoods and waterways and posing a threat to the health of New Yorkers and the environment.
To address the issues of single-use plastic bags, Cuomo is proposing a statewide ban on plastic bags. More information about the plastic bag ban wasn't released, but officals say the ban will be placed into the 2019 state budget.
"Thanks to Governor Cuomo's leadership, proposals to ban plastic bags and expand the bottle bill will bolster New York's ongoing efforts to improve recycling markets and reduce contamination in the waste stream," DEC Commissioner Basil Seggos said in press release. "These actions will also help municipalities and retailers respond to global changes in the recycling industry. We will continue to explore additional ways to protect our environment."
More From Hudson Valley Post