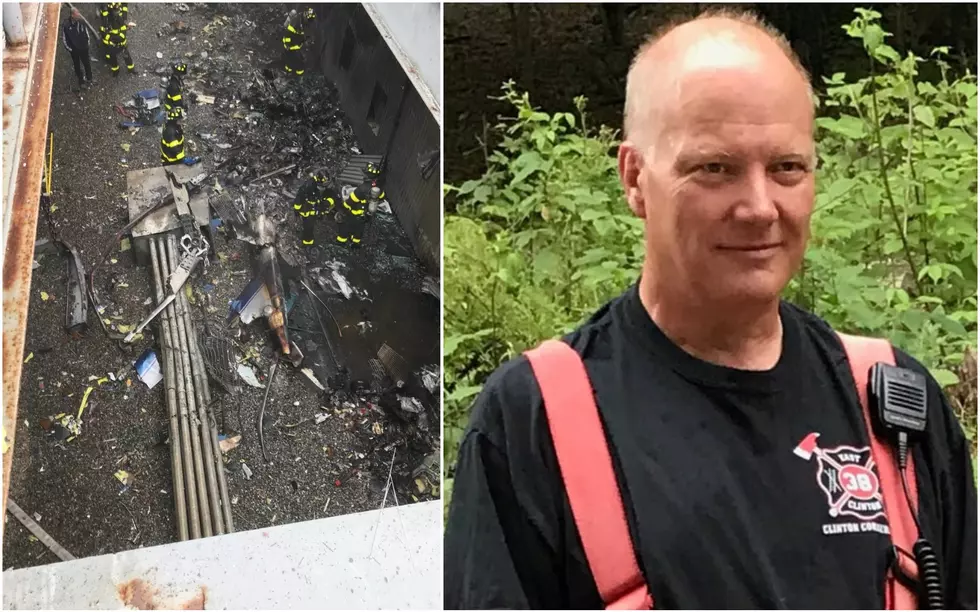 New Information About Hudson Valley Fire Chief's Fatal Crash
East Clinton Volunteer Fire Department/FDNY
More information was learned about the fatal helicopter crash in New York City and the Hudson Valley fire chief who lost his life in the crash.
The crash was reported just before 2 p.m. at 787 7th Avenue, between 51st and 52nd Streets in Manhattan. The crash caused a two-alarm fire on the rooftop of the fire and the building to be evacuated.
CNN reports, Tim McCormack took off in the helicopter from the 34th Street heliport just after 1:30 p.m. and crashed 11 minutes later. The investigation into the crash continues Tuesday. Prior to the crash, the weather was rainy and foggy in Manhattan, which could have played a role in the fatal crash.
A source told CBS 2, prior to the crash, McCormack radioed he was in trouble due to dense fog.
Investigators will also be looking into why McCormack was flying in restricted airspace. Trump Tower is located just a few blocks from the crash, aircraft are not allowed within a one-mile radius of Trump Tower.
"McCormack is an experienced pilot and very well respected in the aircraft community," Paul Dudley, the airport manager in Linden, where the helicopter flew out of, said.
The company that owns the helicopter, American Continental Properties, said McCormack flew for them for the past five years.
In 2014, McCormack was the pilot of a helicopter that was forced to make an emergency landing at the West 30th Street Heliport. A bird hitting the aircraft is to blame. At the time, McCormack told ABC he had over 20 years of experience.
More From Hudson Valley Post