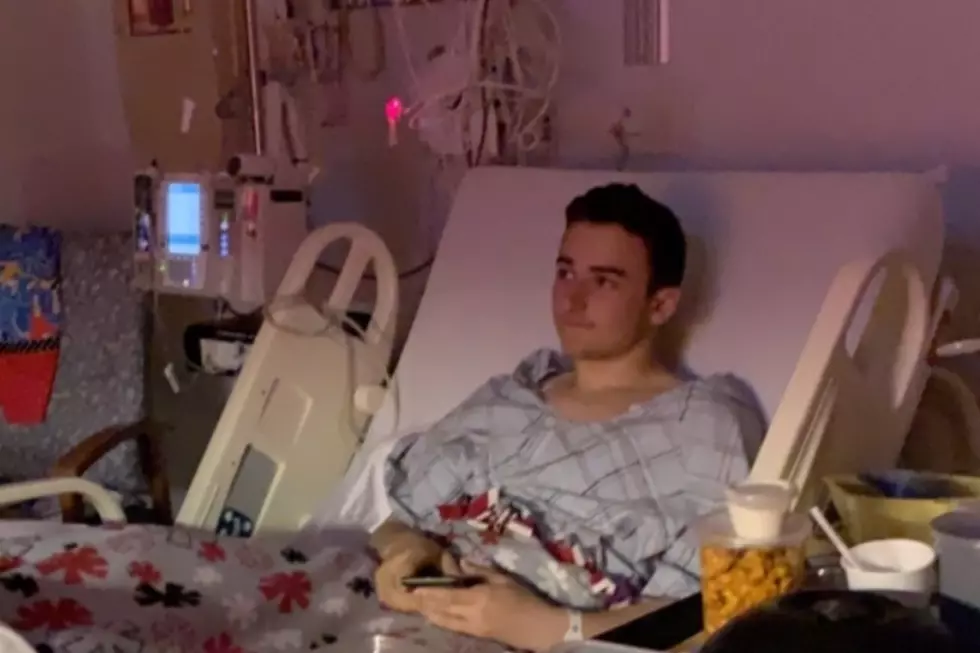 Hudson Valley Rallies Behind Teen Battling Rare Cancer
GoFundMe
A Hudson Valley teen could use your help as he fights for his life after being diagnosed with a rare form of cancer, just weeks before he was supposed to graduate from high school.
On April 2, Tommy Poulin, 17, of Dutchess County broke his femur and was taken to a local hospital. After x-rays were taken he was immediately airlifted to The Children's Trauma Center in Hartford, C.T., and later diagnosed with Osteosarcoma, cancer of the bone.
Poulin was scheduled to graduate from Pawling High School in June, according to a GoFundMe.
"His family is hoping to get him transferred to Sloan Kettering in Manhattan to see a specialist in the type of cancer he has and to get the right course of treatment. As you can imagine this is a tough time on him and his family as they have a long, hard road ahead of them as it remains one of the most rare and difficult to treat cancers," Sean Holback wrote in the GoFundMe. "Your donation will go directly to him so that he is able to combat costs, and focus on the most important thing, getting better."
If the disease hasn't spread to other areas of the body, the long-term survival rate is 70 to 75 percent, according to St. Jude Children's Research Hospital. If osteosarcoma has already spread to the lungs or other bones at diagnosis, the long-term survival rate is about 30 percent. It's unclear as of this writing if Poulin's cancer has spread.
In a week the GoFundMe has raised over $55,000.
More From Hudson Valley Post