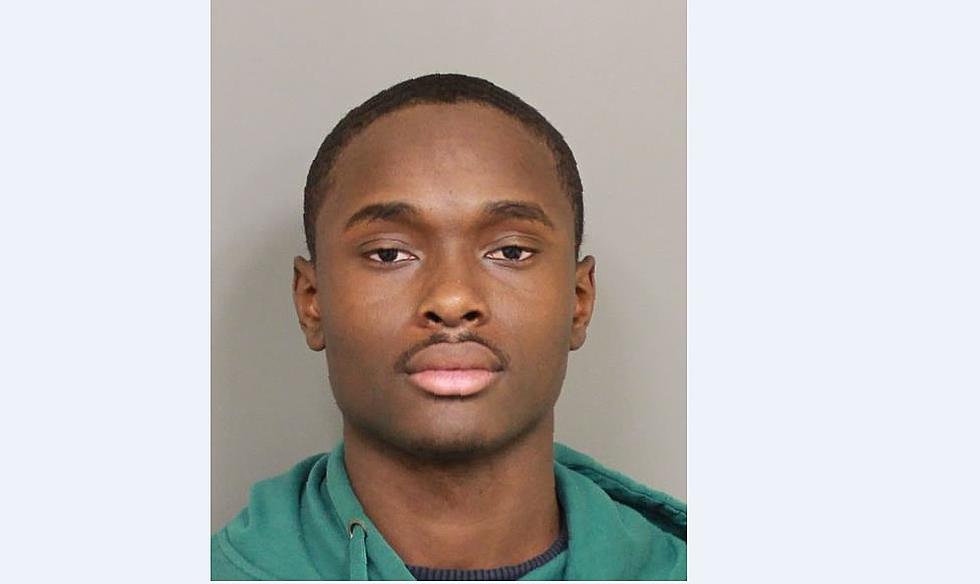 Hudson Valley Man Charged With Killing Local Firefighter
New York State Police
Update 11:30 a.m.: This story has been updated to reflect more information into the murder charge.
Almost a year after an Orange County volunteer firefighter's killing, a Hudson Valley man has been charged with murder.
Justin Speights, 20, was stabbed to death on Jan. 1 while trying to break up a fight at a New Year's Eve Party in the Town of Crawford.
On Thursday, 20-year-old Juantae Brown of Spring Valley was charged with second-degree murder.
Over 200 people attended the party, police say. During the nearly-year-long investigation, authorities examined over 40 cellphones, interviewed more than 250 people, secured and forensically examined evidence and executed search warrants in New York, New Jersey and other states.
Their tireless investigation led to the murder charge. Police didn't reveal more information into the homicide.
Brown, a student at SUNY Delhi, was arrested Thursday at the SUNY Delhi campus. He was arraigned in the Town of Crawford Court and remanded to Orange County Jail pending a future court appearance.
Brown is the third person to be arrested following Speight's death. Two other Hudson Valley residents are accused of tampering with evidence after the murder.
In late November, 20-year-old Rasso Chambers was arrested on the same charges. Both deleted electronic evidence from their cell phones on the night Speights was killed, police say.
Authorities didn't want to discuss if there was any connection among the three people who have been arrested.
Although authorities interviewed over 250 people, they believe there is still more information to learn. The investigation is ongoing.
Speights graduated from Pine Bush High School in 2014. He served as a volunteer firefighter for the Silver Lake Fire District for four years until his murder.
State Police were assisted by Town of Crawford Police Department, State University Police at Delhi, Orange County District Attorney's Office, Orange County Sheriff's Office, the Village of Spring Valley Police Department, the Town of Ramapo Police Department, the Westwood, N.J. Police Department, the Broward County, Fla. Sheriff's Office, and the Silver Lake, Pine Bush, Bullville, and Circleville Fire Departments.
More From Hudson Valley Post