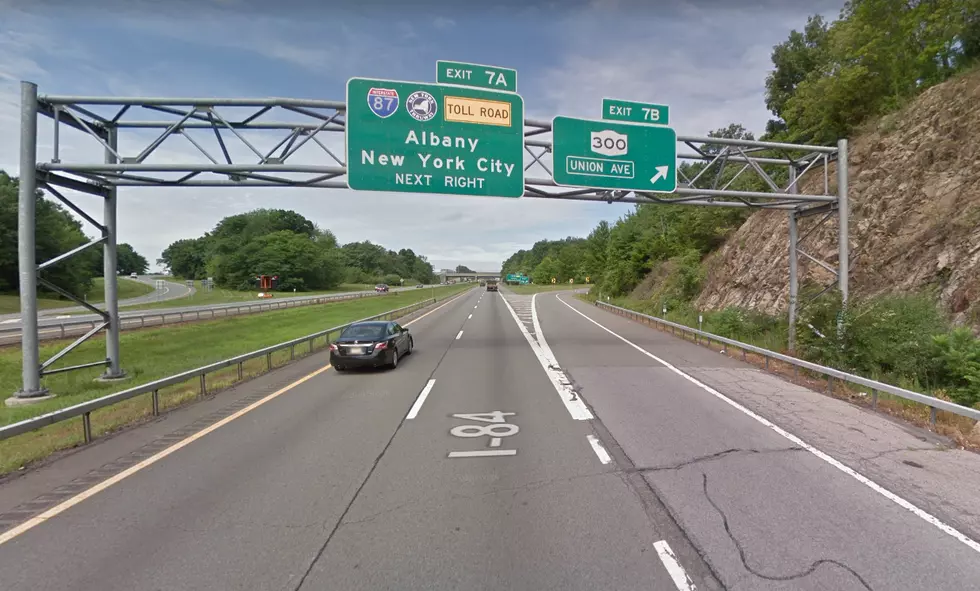 Every Exit Number on I-84 in the Hudson Valley is Changing
Google
Major changes are already underway on Interstate 84 in the Hudson Valley with every exit getting a new number.
In November, the New York State Department of Transportation announced the numeric exit signs on I-84 will be changed to mileage-based exit numbers. The changes impact the entire highway in the Hudson Valley, from the Pennsylvania state line in Orange County to Dutchess County and the Connecticut state line in Putnam County.
For example, the I-84 exit for the New York State Thruway which is currently Exit 7A will be renamed Exit 36A because the I-87 interchange is 36 miles east of the Pennsylvania state line, officials say.
Hudson Valley Post first reported on the exit changes in November, and then again in June when the Putnam County Bureau of Emergency Services released the new exit numbers for I-84, which you can see below.
But, I was still surprised driving on I-84 in Dutchess County when I noticed the new exit numbers. The exit numbers in Orange County, at least in Newburgh, have yet to change.
The project will bring the signs on Interstate 84 into compliance with the National Manual of Uniform Traffic Control Devices for Streets and Highway, according to the New York State Department of Transportation.
All the signs on I-84 should be changed by Dec. 1, 2019. The DOT reports construction is on schedule
More From Hudson Valley Post