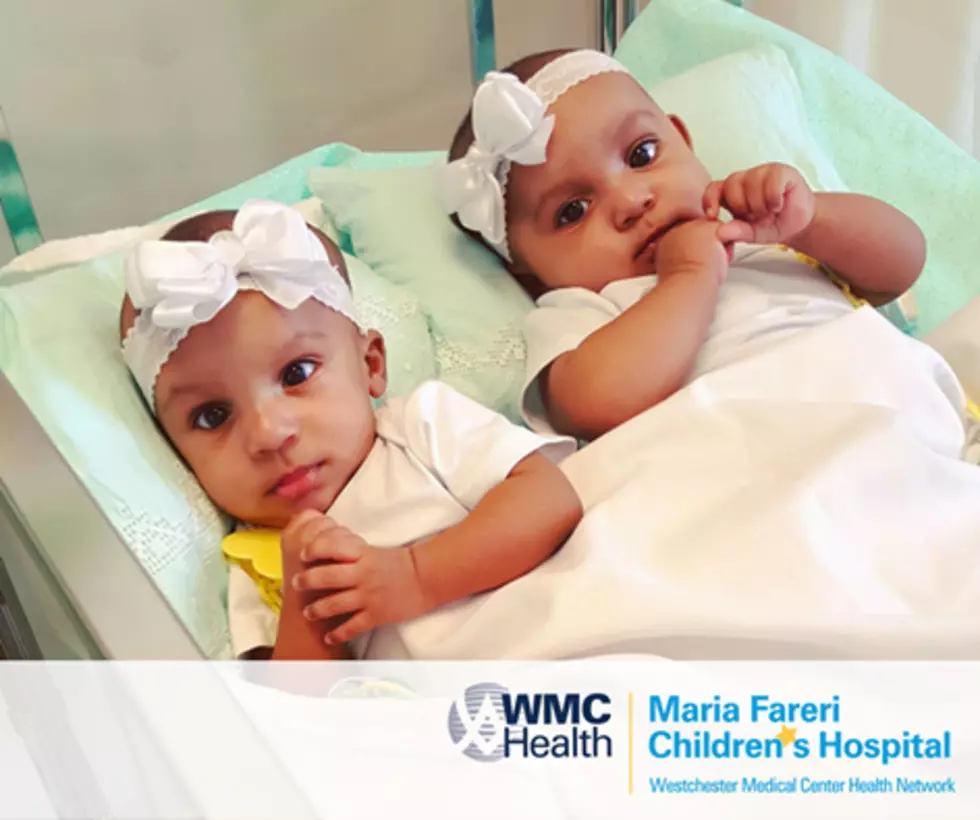 Conjoined Twins Separated In Historic Surgery In Lower Hudson Valley
Maria Fareri Children's Hospital, a member of the WMCHealth Network
A team of over 50 medical professionals separated conjoined twins in a historic 21-hour surgery in the Hudson Valley.
On Tuesday, nearly one-year-old twin girls, Ballenie and Bellanie, from the Dominican Republic made their first public appearance.
The 11-month-old twins were born joined at the back. Last week over 50 hospital staffers worked on the grueling historic 21-hour surgery to separate their spinal cord, spine, bladders and reproductive organs at Maria Fareri Children's Hospital at the Westchester Medical Center in Valhalla.
"Surgeons, nurses, and family members alike are overwhelmed with joy seeing 11-month-old conjoined twins Ballenie and Bellanie thrive after their separation," the hospital wrote on their Facebook page.
A family friend referred the twin's parents to the specialists at Maria Fareri Children's Hospital, NBC reports.
The surgery was full of challenges, but now the girls have a chance at leading better lives.
"Ballenie and Bellanie are as strong as they are beautiful and this dynamic duo is doing very well after a very long and complex surgery," said Samir Pandya, one of the pediatric surgeons leading the surgical teams.
More From Hudson Valley Post