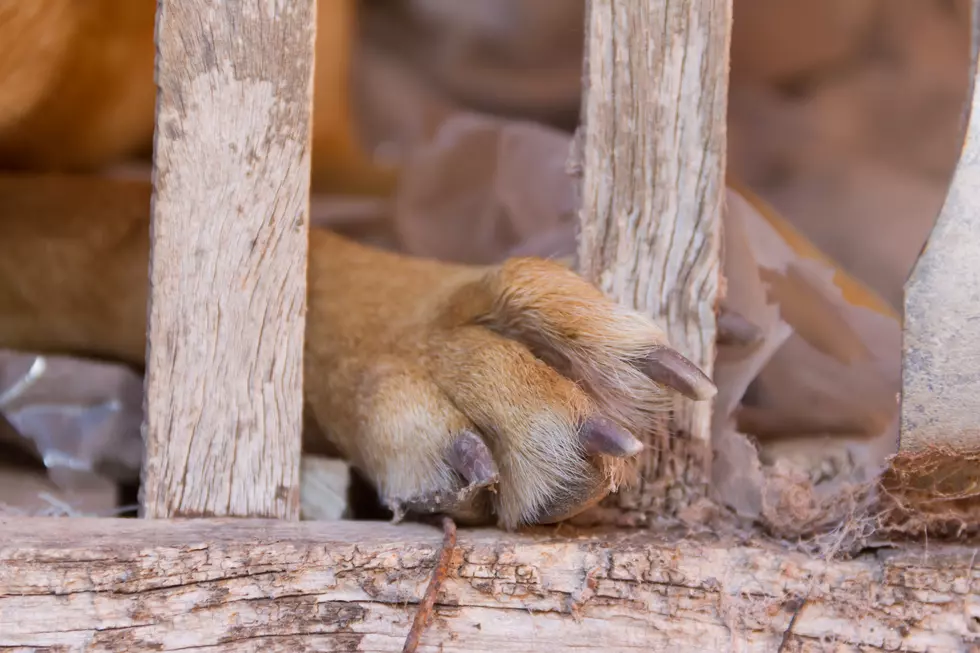 Animal Abuse Registry Likely For This Hudson Valley County
Getty Images/iStockphoto
A Hudson Valley county appears to be on the verge of joining other local counties by creating an animal abuse registry.
On Tuesday, Dutchess County Legislator Gregg Pulver (R-District 19) announced on Facebook he introduced an Animal Abuse Registry law for Dutchess County.
"As an animal rescuer and lover, it breaks my heart every time I see abuse and have long wanted to be proactive on the issue. Animal abusers have a very high rate of recidivism and this is one tool to break that cycle," Pulver wrote on Facebook.
The law would require anyone convicted of animal abuse to be put on the Animal Abuse Registry for 15 years and banned from owning an animal. Anyone selling an animal would also be required to check the registry for the buyers' name.
Dutchess County Sheriff Butch Anderson has agreed to administer the registry and the Dutchess County SPCA has been supportive of the proposed law, according to Pulver.
The law also has the support from several high-ranking officials in Dutchess County, including Dutchess County Executive Marc Molinaro.
"For many, a pet is a member of the family to be loved and cared for. Unfortunately, not all are adopted into such warm and caring environments. Even worse, animal abusers often have a high risk of re-offending or escalating their violence," Molinaro said. "We are proud to work with Chairman Gregg Pulver, County Legislator, Sheriff Butch Anderson and members of the Legislature to move this important legislation forward."
If passed, Dutchess County would become the 20th county in New York with an animal abuse registry. Orange, Ulster, Putnam, Sullivan, Rockland and Westchester counties currently maintain an online registry of people convicted of animal abuse in their county, according to the New York State Humane Society.