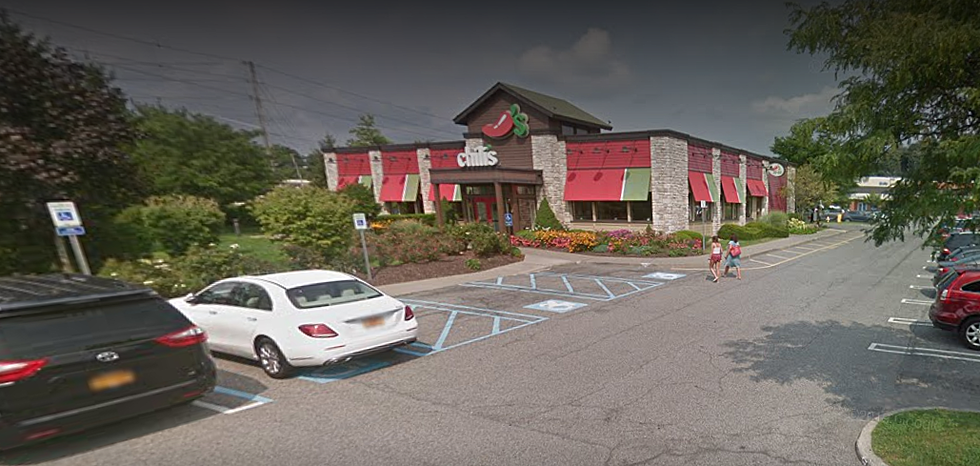 Hudson Valley Couple Accused of Hate Crime in Chili's Parking Lot
Google
A couple from the Hudson Valley is accused of committing a hate crime in the parking lot of a local Chili's.
On Friday, New York State Police announced the arrests of Antonio Vuksanaj and Gina L. Vuksanaj, both 50 years old from Carmel, for criminal mischief as a hate crime, criminal contempt, felonies, unlawful imprisonment and harassment, misdemeanors.
Antonio Vuksanaj was additionally charged with criminal possession of a weapon, a felony due to a previous weapon-related conviction.
On July 6 around 8:15 p.m., State Police responded to the Chili's Bar and Grill parking lot on Route 6 in the town of Somers for a report of a domestic dispute. An investigation revealed both violated an order of protection and blocked the retreat of the victim, police say.
The Vuksanajs then allegedly attempted to remove the victim from a vehicle through force and damaged the victim's vehicle with a tire iron. The crimes committed against the victim appear to be biased in nature due to the victim's sexual orientation, according to New York State Police.
Both were remanded to the Westchester County Jail in lieu of $7,500 cash bail or $7,500 secure bond. An additional full stay-away order of protection was requested on behalf of the victim and granted by the Court.
More From Hudson Valley Post