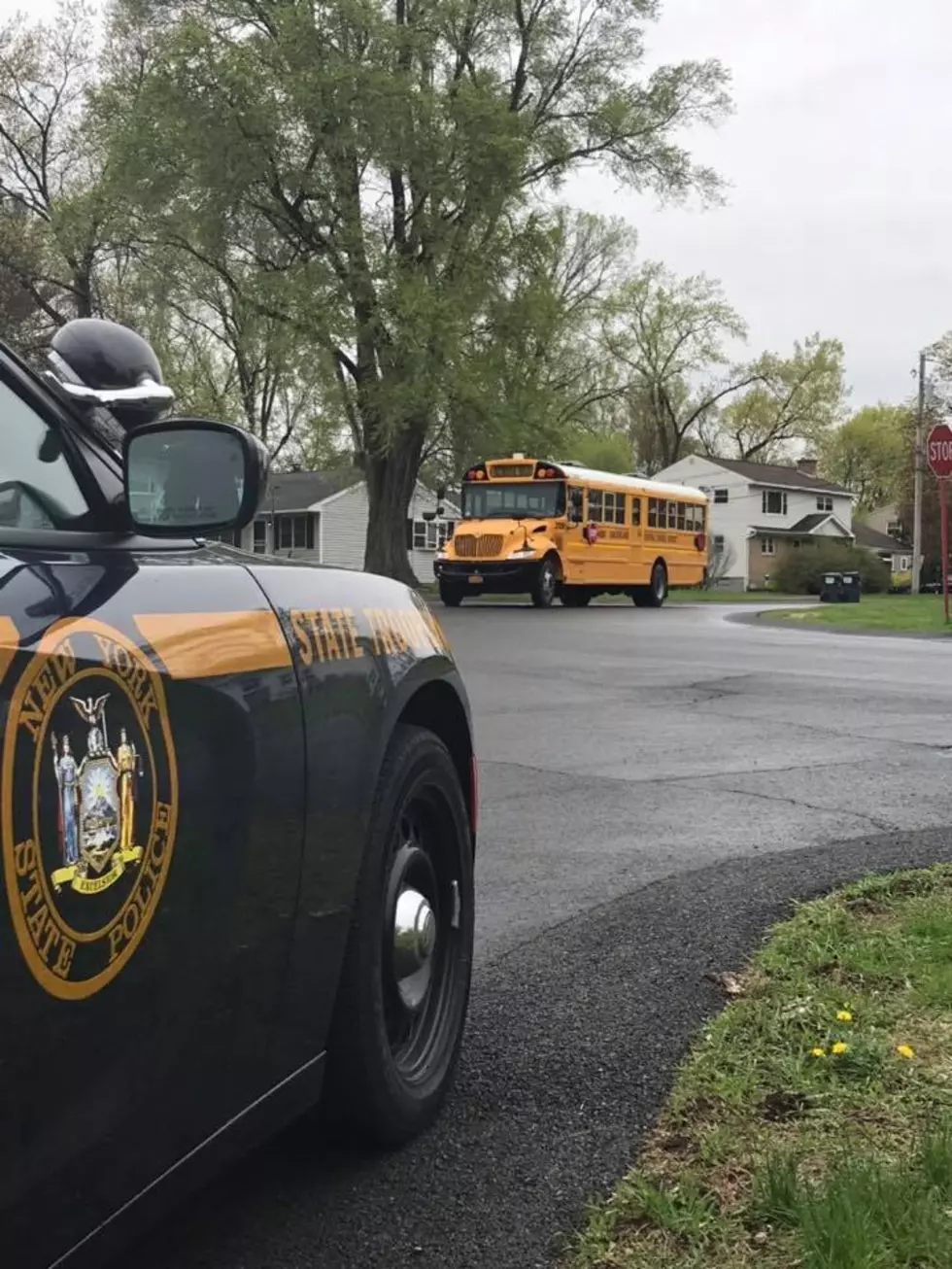 7 Hudson Valley Drivers Illegally Passed School Bus, Police Say
NYSP
Seven drivers were ticketed for allegedly passing a stopped school bus in the Hudson Valley.
Recently, New York State Police in Dutchess and Putnam counties participated in a statewide initiative to increase school bus safety awareness through education and enforcement.
Troopers wrote a total of thirteen tickets while following school buses in the village of Wappinger, town of Washington and the town of Southeast. Seven tickets issued were for illegally passing a school bus, police say.
An estimated 50,000 motor vehicles illegally pass New York State school buses every day, according to police.
New York State Police released the following reminders for motorists:
It is illegal - and very dangerous - to pass a stopped school bus when the large red lights located on top of the bus are flashing. Flashing lights mean the bus is picking up or discharging students.
You must stop whether you are approaching the school bus from the front or overtaking it from the rear.
You must always stop for flashing red lights, even on divided and multilane highways and on school grounds.
The first-time fine for illegally passing a school bus is a $250 to $400 fine, 5 points on your license, and/or possibly 30 days in jail.
Worse yet, the memory of hitting or killing a child may be one you carry for the rest of your life!
More From Hudson Valley Post