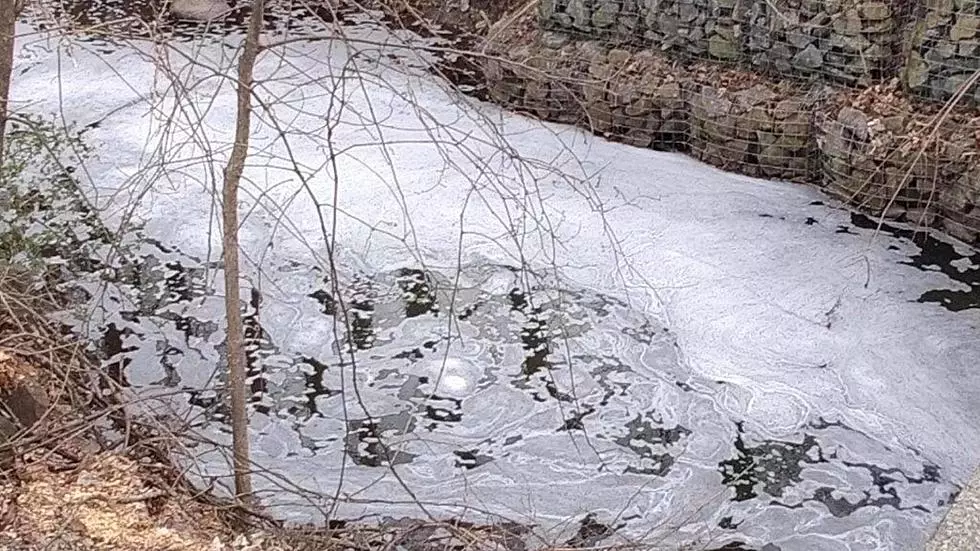 Hudson Valley Drinking Water Contaminated With Chemicals
Torrance Harvey/Facebook
Drinking water in the Hudson Valley has been contaminated with potentially toxic chemicals.
The New York State Department of Health advised the Town of New Windsor that low levels of PFOA and PFOS were detected in the Butterhill well location.
The levels found are below the EPA lifetime health advisory and the NYS Drinking Water Quality Council's recommended levels for such substances, officials say.
According to the DOH, the water is acceptable for drinking. However, out of an abundance of caution, New Windsor officials are shutting down the Butterhill water supply.
"We are shutting down the Butterhill Wells and Treatment Plant because we have become the latest victim of the contamination of the public water supply caused by the use of firefighting foam at Stewart International Airport," New Windsor officials wrote in public announcement.
In May 2016, City of Newburgh residents learned their drinking water supply was contaminated with the man-made chemical Perfluorooctane Sulfonate (PFOS) at concentrations above the EPA drinking water health advisory level. PFOS is a potentially toxic chemical.
Studies show that exposure to PFOS over certain levels may result in adverse health effects, including high cholesterol, high blood pressure, kidney cancer, testicular cancer, liver damage, low birth weight, and other serious health effects.
New Windsor has decided to restart the Riley Road treatment Plant to begin using water from the Catskill Aqueduct. As soon as the Riley Road Plant is up and running, the Butterhill Wells and Treatment Plant will be shut down until testing finds the well is no longer contaminated with PFOA and PFOS, officials say.
It is expected to take at least a few weeks to get the Riley Road treatment plant running again at full capacity.
More From Hudson Valley Post