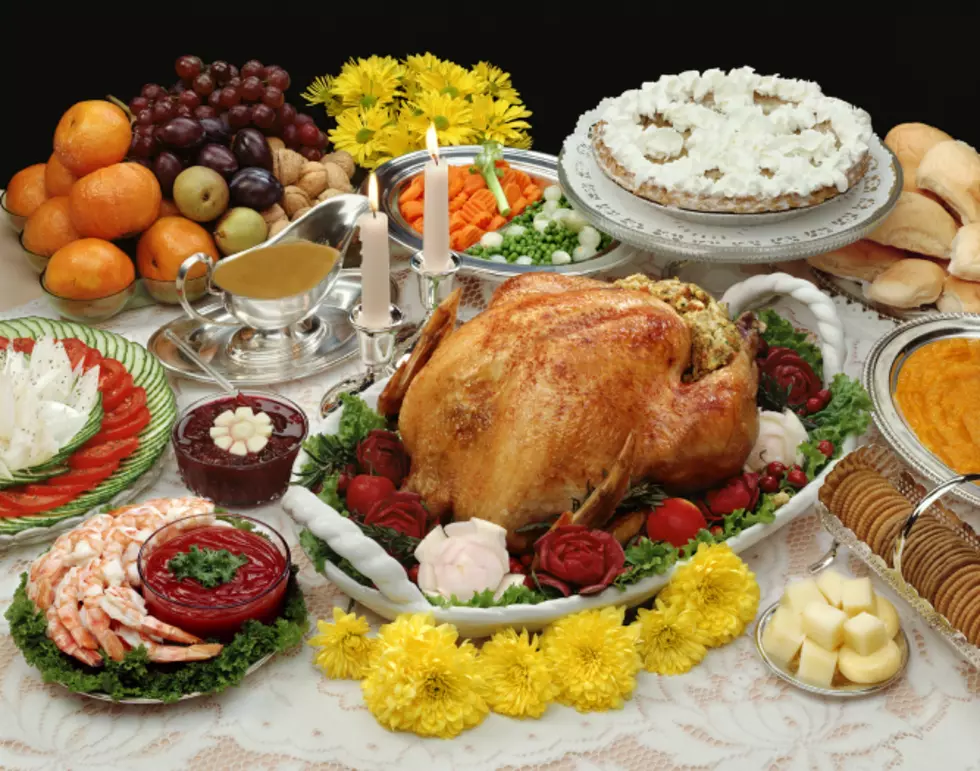 43rd Annual Free Thanksgiving Dinner Scheduled in Hudson Valley
Jack Puccio
A free Thanksgiving dinner is being offered in the Hudson Valley.
Family of Woodstock's 43rd Annual Free Thanksgiving Dinner is set for Thanksgiving afternoon, Thursday, Nov. 28 from 1 p.m. until 4 p.m at the Mescal Hornbeck Community Center on Rock City Road in Woodstock.
All are welcome to attend the dinner, officials say.
Family of Woodstock is also hoping for volunteers to cook turkey and all the Thanksgiving favorites as well as set up, serve food and clean up.
"Help us create a dinner that is true to its traditions. It is the best of Woodstock," Family of Woodstock said.
If you're interested in helping you can call 679-2485, or stop by 16 Rock City Road to sign up.
According to the Family of Woodstock Inc. Facebook page, Family of Woodstock is a network of individuals, paid and volunteer, whose mission is to provide confidential and fully accessible crisis intervention, information, prevention, and support services to address the needs of individuals and families.