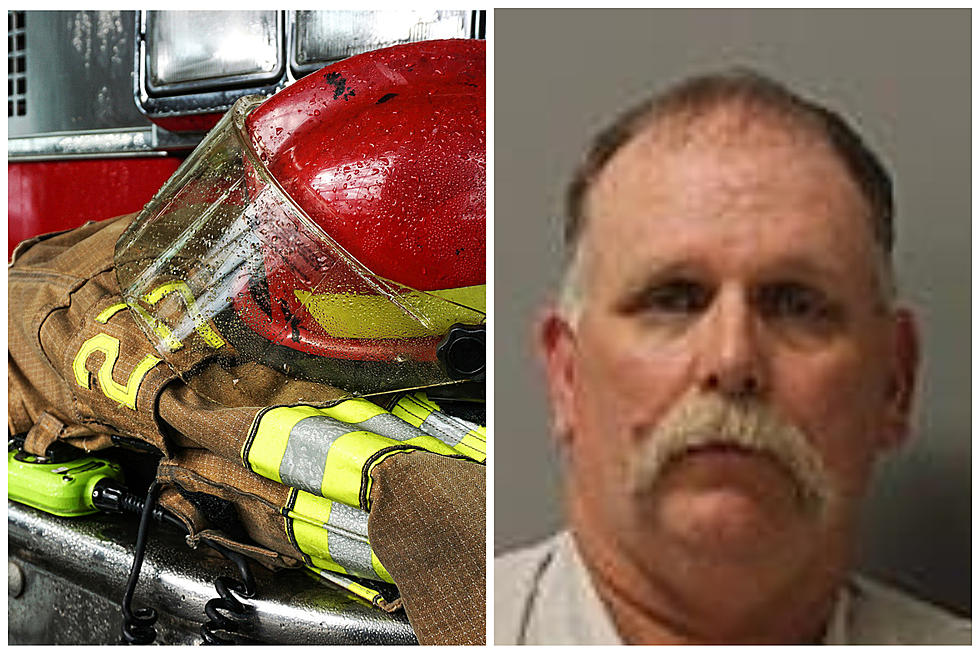 Upstate New York Official's Awful Crime Leads To 22 Years In Jail
Matt277/NYSP
A former Upstate New York official is heading to prison for 22 years for a horrific crime.
On Tuesday, Orange County District Attorney David M. Hoovler announced 56-year-old Robert Hufcut of Wurtsboro, was sentenced to 22 years in prison to be followed by 20 years of post-release supervision after he was convicted by a jury trial in the Orange County Court for course of sexual conduct against a child in the first degree.
Town of Mamamakting, New York  Superintendent of Highways Guilty of Sexual Assault Against Child
At the time of his arrest, in June 2022, Hufcut was listed as the Superintendent of Highways in the Highway Department in the Town of Mamamakting, New York, according to the Town of Mamamakting, New York website.
A several-month-long investigation was conducted by the New York State Police Bureau of Criminal Investigations, which was ultimately presented to an Orange County Grand Jury.
The Grand Jury voted to indict Hufcut. He was charged with predatory sexual assault against a child and course of sexual conduct against a child, both felonies.
Summitville, New York Fire Department Fire Chief Charged With Predatory Sexual Assault Against a Child in Orange County, New York
Hufcut was also the Fire Chief at the Summitville Fire Department at the time of his arrest.
For all the news that the Hudson Valley is sharing make sure to follow Hudson Valley Post on Facebook, download the Hudson Valley Post Mobile App and sign up for the Hudson Valley Post Newsletter.
Sullivan County Man Sexually Abused Child in Orange County For At Least 3 Months
A jury found Hufcut guilty of sexually abusing an Orange County child, under the age of 13, for at least three months.
"The sentence imposed on this defendant is justice considering the victim will live with the aftermath of the defendant's conduct for life," Hoovler stated. "I thank the law enforcement officers involved in the investigation of this case that helped to assure that the defendant's actions were brought to light. I praise the courageous survivor in this case who came forward and testified about the traumatic events suffered at the hands of the defendant."
Hufcut will also be required to register as a sex offender under the New York Sex Offender Registration Act.
Here's How To Take The Most Delicious New York 'Diners, Drive-Ins And Dives' Trip
Get your appetite, forks, napkins, and wallets ready. Here's the ultimate Diners, Drive-Ins and Dives New York State road trip.
There are a few sites devoted to listing every place featured on the Food Network show, often organizing them by state or cuisine. According to
Delish
,
FlavortownUSA.com
is one of the best. Here's their New York State spots:
Nearly 50 Children Have Recently Gone Missing From New York State
Close to 50 children from New York State and the Hudson Valley have recently gone missing. You can help a New York family get reunited with a missing loved one.
Did You Know? Over 100 Fun Facts About the Hudson Valley
Did you know that Lucille Ball made her stage debut in the Hudson Valley? How about Philadelphia Cream Cheese wasn't invented in Philadelphia, but in Orange County? Or that a mansion in Dutchess County inspired the expression "keeping up with the Joneses?" Find out about those and over 100 other fun facts about the Hudson Valley.
KEEP READING: See the richest person in every state
More From Hudson Valley Post