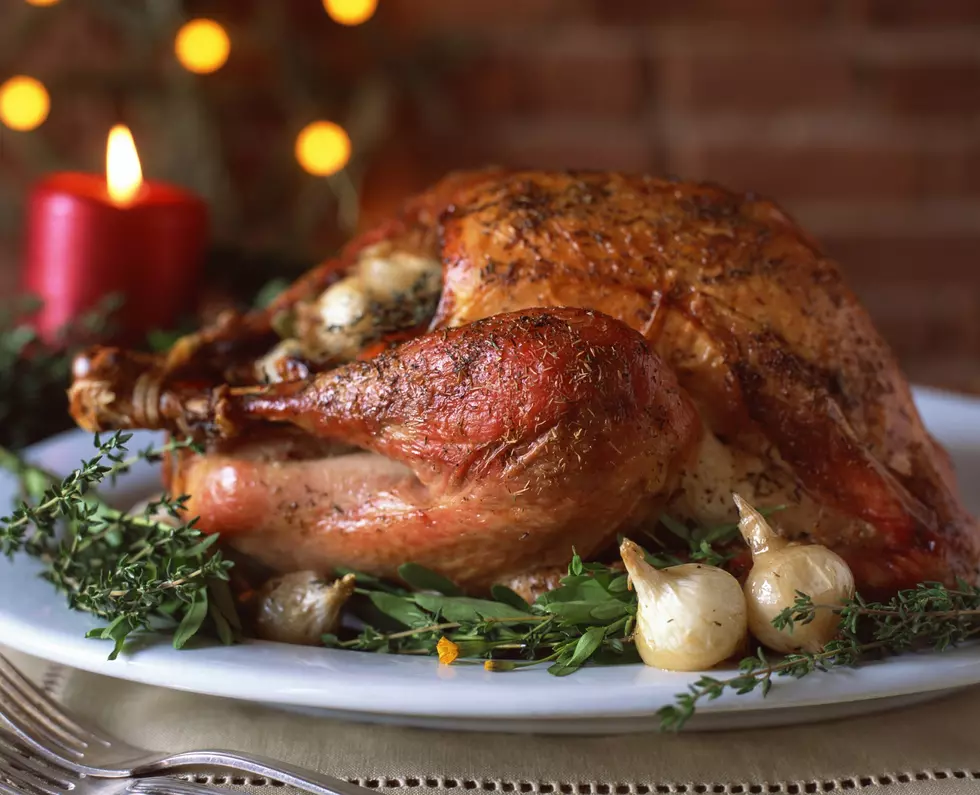 Watch Out For This Deadly Turkey This Thanksgiving
Creatas Images
Nearly 150,000 pounds of turkey has been recalled because it could prove to be deadly.
Hudson Valley Post previously reported 164 people were infected with salmonella across 35 states, according to the CDC. Sick people range from ages 1 to 91 years. About half have been hospitalized, including one person from Californa who died.
Half told officials they either prepared or ate turkey that was purchased raw. Sick people reported buying many different brands of raw turkey from multiple stores.
The outbreak strain of salmonella has been identified in samples from raw turkey pet food in Minnesota, from live turkeys from several states and from raw turkey products collected from sick people's homes.
In the wake of the turkey salmonella outbreak, 147,276 pounds of Jennie-O turkey has been recalled, according to the USDA.
"Do not eat, sell, or serve recalled Jennie-O brand ground turkey products," the CDC warns.
Recalled turkey was sold in 1-pound packages and is marked with the establishment number "P-190" inside the USDA mark of inspection, officials say.
The recall of Jennie-O product involved only one consumer who became ill, according to a Jenni-O spokesperson.  The recalled product is no longer being sold in stores.
The other illnesses and death related to the turkey salmonella outbreak is not connected to the recall, officials say.
"The recall of Jennie-O product involves products from one single production line, on a single production date from a single facility," a spokesperson said to Hudson Valley Post in an email. "The other illnesses are not connected to this recall and have not been linked in any way to Jennie-O. "
More From Hudson Valley Post