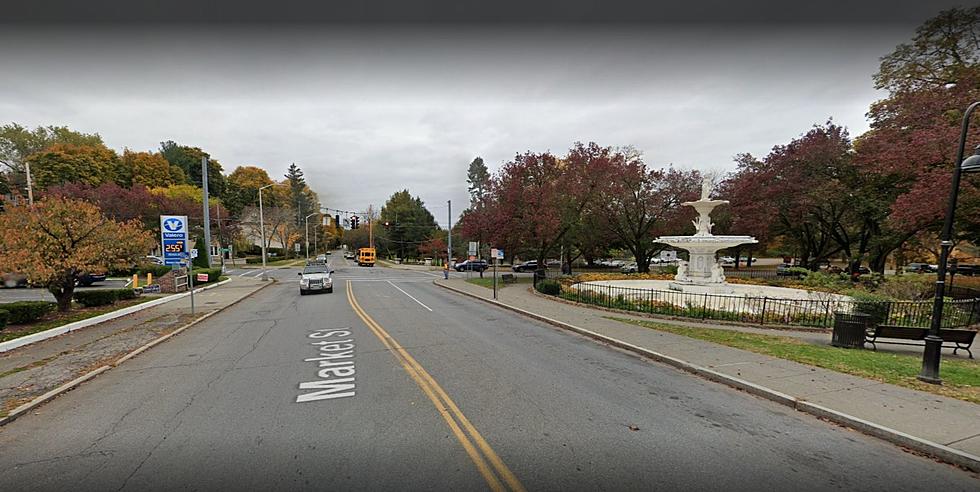 Teen Murdered In Hudson Valley, Police Seek Answers
Google
Police are hoping for your help after a teen was gunned down near popular parks.
Over the weekend the City of Poughkeepsie Police Department confirmed a murder investigation after a teen was gunned down near a number of popular parks.
Dutchess County Teen Murdered Near Parks
Just after 2 a.m. on Saturday, 19-year-old Thomas Galimore Rhodes of the City of Poughkeepsie was found shot in the area of Soldiers Fountain at Market and Montgomery Streets.
Lincoln Park and Eastman Park are located near the fatal shooting, according to Google Maps.
For all the news that the Hudson Valley is sharing make sure to follow Hudson Valley Post on Facebook, download the Hudson Valley Post Mobile App and sign up for the Hudson Valley Post Newsletter.
Teen Shot Multiple Times Outside Soldiers Memorial Fountain In Poughkeepsie, New York
Rhodes was transported to Vassar Hospital where he died during surgery, police say. He was shot multiple times.
Police are hoping anyone with information will come forward.
"An autopsy was performed this morning by the Dutchess County Medical Examiner, the cause of death was multiple gunshot wounds. Anyone with information on this homicide is asked to call the City of Poughkeepsie Police at 845-451-400," the City of Poughkeepsie Police Department stated in a press lease.
Where The Hudson Valley Is Gaining, Losing Residents
Most of the Hudson Valley is gaining new residents. How many residents has your county gained or lost?
Nearly 40 Children Have Recently Gone Missing From New York State
25 Must Try Hudson Valley Dining Experiences
We compiled a list of 25 great dining experiences that you should try in the Hudson Valley!
Did You Know? Over 100 Fun Facts About the Hudson Valley
Did you know that Lucille Ball made her stage debut in the Hudson Valley? How about Philadelphia Cream Cheese wasn't invented in Philadelphia, but in Orange County? Or that a mansion in Dutchess County inspired the expression "keeping up with the Joneses?" Find out about those and over 100 other fun facts about the Hudson Valley.
More From Hudson Valley Post