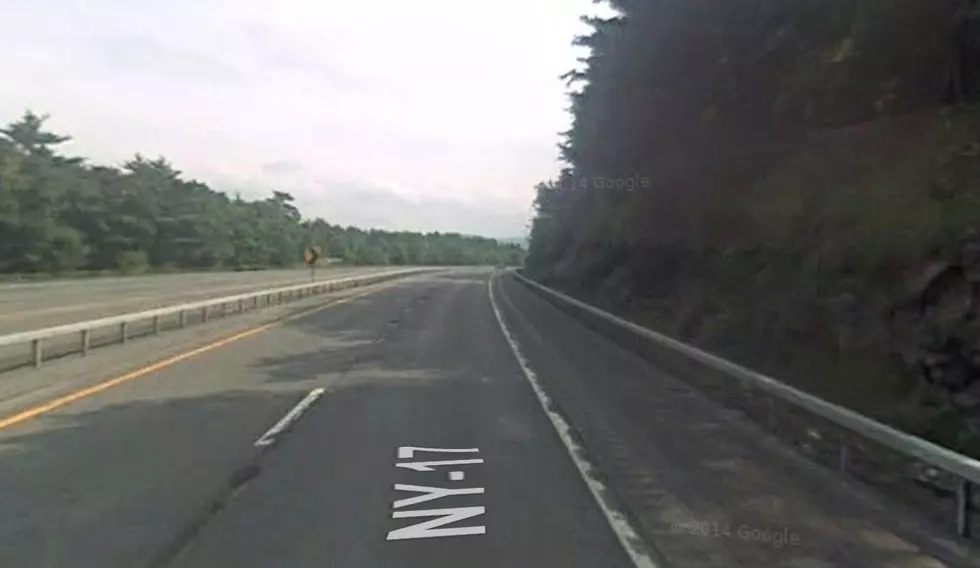 Renewed Calls For Route 17 Expansion in Hudson Valley
Google Maps
Major changes could be coming soon to Route 17 in the Hudson Valley.
On Wednesday, New York State Senators, James Skoufis, Jen Metzger and Tim Kennedy, joined 17-Forward-86 in Woodbury to show support for widening Route 17 in Orange and Sullivan counties.
The lawmakers pushed for the New York State DOT to include around $500 million in the upcoming budget to improve mobility on Route 17 in the long-talked-about plan to turn Route 17 into I-86.
"It is essential that Route 17's expansion be prioritized and funded in the forthcoming five-year DOT capital plan," said Sen. Skoufis said, according to 17-Foward-86.
17-Forward-86 is an organization of people from Orange and Sullivan counties who believe expanding Route 17 is  "vital to quality of life and the economic well-being of the Hudson Valley and Sullivan Catskills."
According to 17-Forward-86, expanding Route 17 will strengthen the economy, increase the safety of drivers and help the environment by lessening vehicular emissions caused by idling motorists stuck in traffic on Route 17.
"The expansion will also improve quality of life for residents who face increased traffic on side roads as a result of commuters trying to get around Route 17's congestion," 17-Forward-86 wrote on its website.