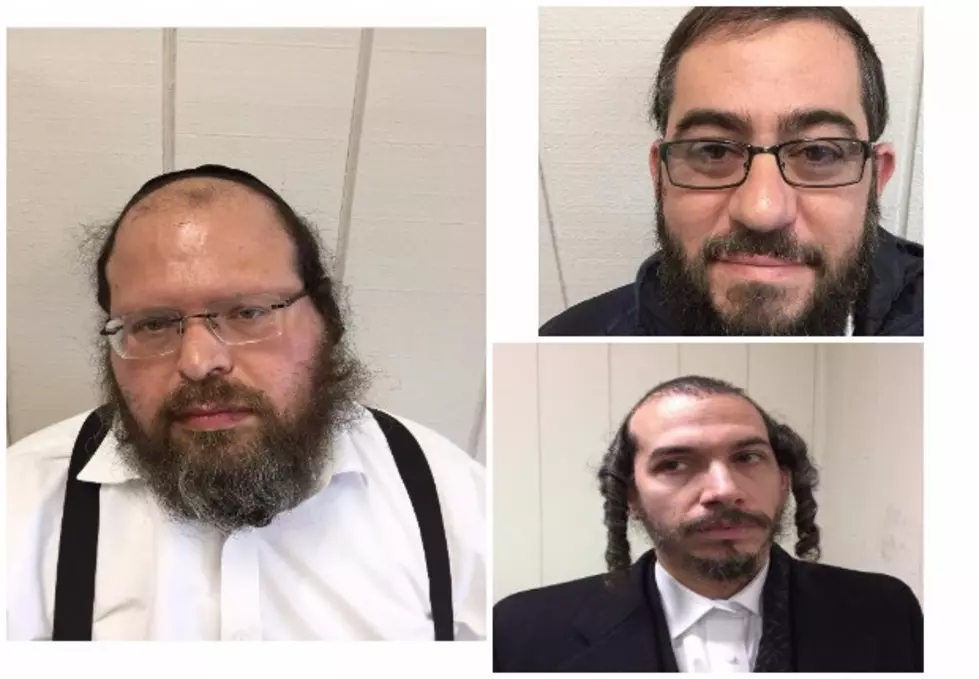 Owners of Two Local Concrete Companies Arrested
Orange County District Attorney's Office
Three people, the owners of two separate local concrete businesses, were arrested. Two are accused of stealing almost $400,000.
On Thursday, 42-year-old David Friedman of Suffern, David Gross, 45, and 44-year-old Shloma Kaller both from Kiryas Joel were all charged with felonies related to tax evasion in connection with their concrete companies.
Gross and Kaller were each charged with grand larceny, criminal tax fraud and conspiracy.
From December 2009 until March 2012, the pair allegedly stole $366,895 in New York State sales tax that had been collected from the customers of Concrete on Demand, Inc., a concrete company which they jointly owned.
Friedman, the sole owner of Copour, Inc., another concrete company, was arrested for filing a false New York State Withholding Tax Return which under-reported the wages his company paid its employees, police say.
A complaint alleges that Friedman reported that only $11,623 in wages were paid to Copour, Inc.'s employees in 2014, but on a Corporate Tax Return for the same time period reported paying $431,816 in wages.
All defendants were arraigned in the Town of Monroe Court. They all posted bail and are scheduled to appear in court on March 27.
More From Hudson Valley Post