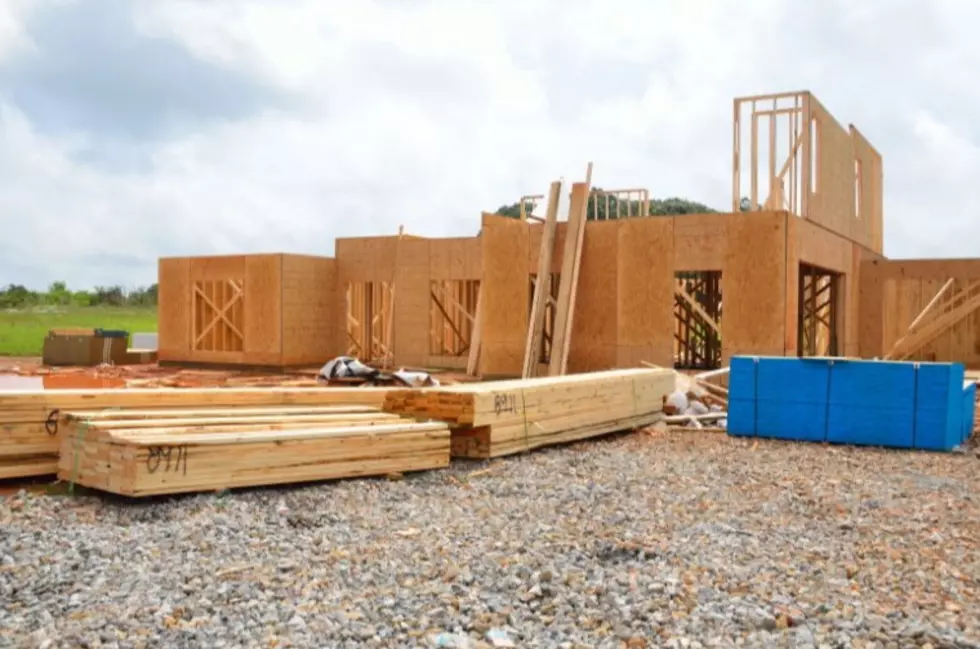 New York State's 'Groundbreaking' Plan To Build 800,000 New Homes
Canva
New York lawmakers announced a new statewide strategy to address New York's "once-in-a-generation housing crisis."
On Tuesday, during her State of the State address, Gov. Hochul discussed bail reform, yearly raises of many residents, how to keep residents safe and more.
'Historic' Housing Shortage In New York State
Hochul also announced plans to help with the "historic shortage" of homes across New York State.
"New York faces a housing crisis that requires bold actions and an all-hands-on-deck approach," Hochul said. "Every community in New York must do their part to encourage housing growth to move our State forward and keep our economy strong. The New York Housing Compact is a comprehensive plan to spur the changes needed to create more housing, meet rising demand, and make our state a more equitable, stable, and affordable place to live."
New York State is dealing with a "severe, once-in-a-generation housing crisis."
Half of New York State Is "Rent-Burdened"
More than 50 percent of New York renters are "rent-burdened," according to the Population Reference Bureau.
For all the news that the Hudson Valley is sharing make sure to follow Hudson Valley Post on Facebook, download the Hudson Valley Post Mobile App and sign up for the Hudson Valley Post Newsletter.
Rent-burdened means a New Yorker pays more than 30 percent of their income on rent. This is the second-highest rate in the nation, according to Hochul's Office.
New York State Plans To Build Nearly 1 Million Homes
"I'm proud to introduce the New York Housing Compact — a groundbreaking strategy to build 800,000 new homes over the next decade," Hochul said.
To address New York's housing crisis, Hochul announced a new plan to build 800,000 new homes over the next decade.
"The New York Housing Compact, a comprehensive, multi-pronged strategy, includes local participation requirements and incentives to achieve housing growth in every community so that every part of the State is a partner in solving this urgent crisis," the Hochul office stated.
New York Housing Compact
The New York Housing Compact includes:
Building 800,000 new homes across New York State
More support for New York renters
More support for New York homeowners
Focus on transit-oriented development
Remove obstacles to housing approvals
Replace 421a property tax exemption program
Incentivize conversion of office space to residential housing
Allow legalization of basement apartments in New York City
LOOK: Here's where people in every state are moving to most
Nearly 50 Children Have Recently Gone Missing From New York State
Close to 50 children from New York State and the Hudson Valley have recently gone missing. You can help a New York family get reunited with a missing loved one.
Resorts World Hudson Valley Opens Doors In Newburgh
The grand opening for Resorts World Hudson Valley, located in the Newburgh Mall on Rt. 300 in Newburgh, took place on Wednesday December 28th at 10:00am.
Did You Know? Over 100 Fun Facts About the Hudson Valley
Did you know that Lucille Ball made her stage debut in the Hudson Valley? How about Philadelphia Cream Cheese wasn't invented in Philadelphia, but in Orange County? Or that a mansion in Dutchess County inspired the expression "keeping up with the Joneses?" Find out about those and over 100 other fun facts about the Hudson Valley.
Gypsy Moth 'Accidentally' Released Causing 'Nightmares' in New York
After 10 to 15 years a gypsy moth that was once "accidentally" released has returned and is causing "nightmares" in New York.
More From Hudson Valley Post