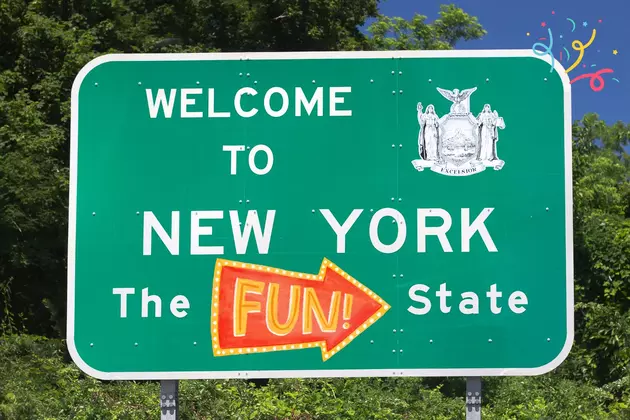 NY'ers Just Wanna Have Fun; US Ranking For 'Fun' States
canva
At times I take these kind of 'studies' with a grain of salt. I mean, sometimes my mind gets blown by some data-driven research that has me rethinking everything I've ever learned about a particular topic, this time though, I totally agree where our good ol' state of New York ranked when it comes to 'most fun states in America.' Let's take a look at the findings.
Most Fun States in America - The Criteria
Though when it comes to fun, by definition, we all have our own interpretation, right? WalletHub looked at two major categories, entertainment and recreation and nightlife. and assessed 26 'key criteria indicators of a jolly good time that won't break the bank' in order to complete their ranking of most fun states.
Things like restaurants, movie theaters, performing-arts theaters, fitness centers and marinas per capita as well as the variety of arts, entertainment and recreation establishments.  They also looked at expenditures, personal as well as state and local, when factoring, well, the fun factor.
Some of the areas were weighted based on city size/population.  You can learn more about the survey metrics and see all the standings here.
NY Lands at Number 4 in America for State Fun Ranking
Based on the 26 different 'jolly good time' indicators that WalletHub outlined, the Empire State ended up ranking number four overall, falling only behind Nevada (3), Florida (2) and California (1).  Again, I stand behind these findings, as I personally have had plenty of fun in all of the top four states.
On the 'Most Fun States to Visit in America,' New York earned a score of 56.44 total points, coming in 3 for entertainment and recreation, and 8 for nightlife.
If you're wondering who came in dead last, it's Mississippi.
New York tied for 1st place for most restaurants per Capita, ranked 3rd for movie theaters per capita, and tied for the top spots for performing arts theaters per capita (with California).
I was surprised to see that NY didn't make the top 5 for the variety of arts, entertainment and recreation establishments (and neither did Nevada, weird right?), with Maine and South Dakota taking the number 1 and 2 spots, respectively.
When it comes to fun, and the idea of entertainment/recreation and nightlife as the criteria, do you agree where New York ended up?
15 Best Music Venues in New York State
We asked, and you answered. These are the Top 15 Music Venues in New York as voted by you, the New Yorker.
5 Hudson Valley Businesses We Would Miss Most if we Moved Out of Town
Five Hudson Valley businesses we would miss if we moved out of the area.
More From Hudson Valley Post