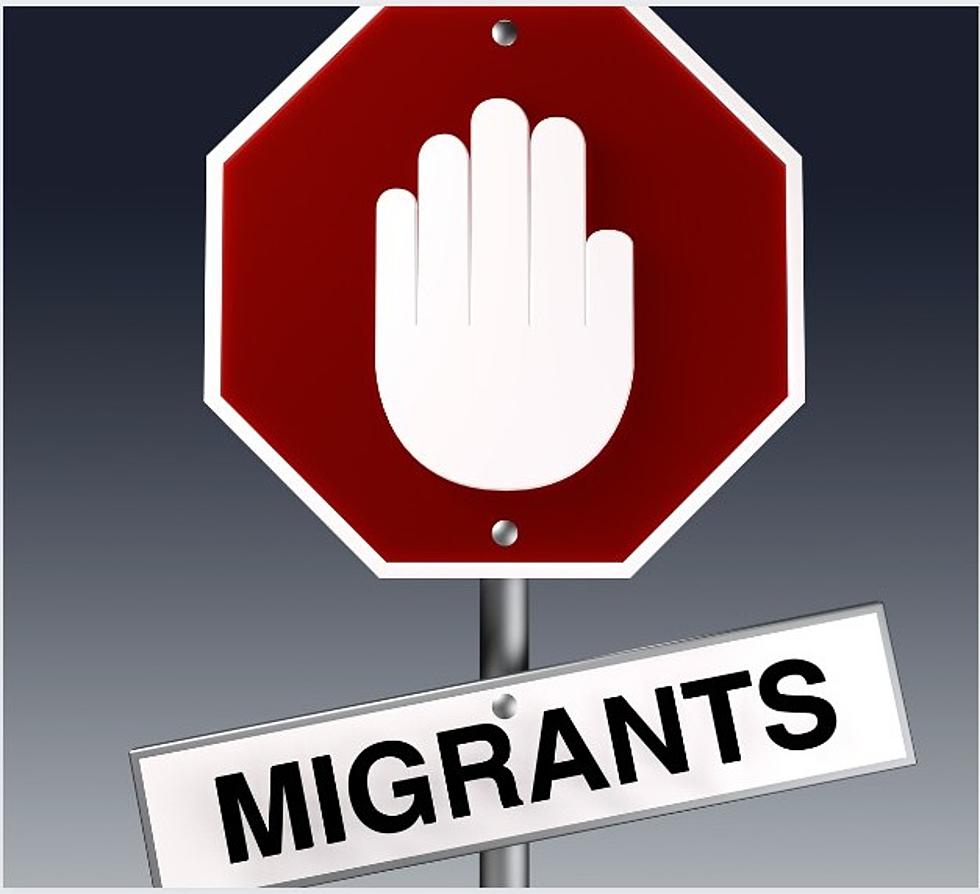 'Unacceptable' Surprise: More New York City Migrants Sent To Hudson Valley
Canva
Migrants from New York City were shipped up to another county in the Hudson Valley.
On Thursday, busses full of migrants arrived in Orange County just hours after Orange County Executive Steve Neuhaus announced he was told by State and City officials that migrants would not be sent to a Newburgh hotel.
More New York City Migrants Arrived In The Hudson Valley On Monday
On Monday, migrants who had been in New York City arrived in Westchester County.
For all the news that the Hudson Valley is sharing make sure to follow Hudson Valley Post on Facebook, download the Hudson Valley Post Mobile App and sign up for the Hudson Valley Post Newsletter.
A group of migrants were dropped off at the Ramada Inn in Yonkers, New York.
Yonkers Mayor Mike Spano said Yonkers welcomes immigrants but says the lack of communication from New York City is "unacceptable."
"Yonkers is a City of immigrants and there's no City that has been more welcoming to them. We are compassionate to the plight of asylum seekers and the City of Yonkers will always step up to aid others in need. However, the sheer lack of communication and planning from New York City on this crucial matter is unacceptable," Spano states.
Migrants Arrive In Yonkers, New York
The Democrat adds he was told the migrants will stay in Yonkers for at least a year, but the city hasn't received any resources.
"We are being told families will be housed here for at least a year, yet Yonkers is not being provided the resources on how to deal with the additional schooling, public safety and health services needed to assist these individuals. It is unfair to the asylum seekers and to our City," he added.
New York City Mayor Eric Adams recently announced plans to send over 300 migrants to two hotels in the Hudson Valley because of overcrowding in New York City.
Adams said New York City is running out of room for asylum seekers.
Westchester County is preparing for up to 100 migrant families to arrive from New York City, officials say.
Spano says he respects Mayor Adams and is a fan of the job he's done in New York City, but believes Adams can't just move his problem to areas north of the city.
"I am calling on and standing at the ready to work with the Governor, New York City's Mayor, the County Executive, our State Delegation and Yonkers City Council to come up with a plan and the funding needed to benefit our City and our new arrivals. This nationwide crisis needs to be handled in a proactive, prepared, team approach," Spanos stated.
State Of Emergency In Orange, Rockland Counties
Last week, Orange and Rockland counties each declared a State of Emergency over New York City's migrant relocation plan.
Upstate New York's 20 Best Places To Live For 2023 [RANKED]
Money Inc.
has dug in and determined the 20 best places to live in Upstate New York based on the most important factors that lead to a high quality of life. From Buffalo to Rochester to the Finger Lakes and the Greater Capital Region - you will find many of the communities you know and love represented on this list based on all they have to offer. Factors like affordable cost of living, great employment opportunities, and just fun stuff to do all contributed to the best of the best Upstate!
Where The Hudson Valley Is Gaining, Losing Residents
Most of the Hudson Valley is gaining new residents. How many residents has your county gained or lost?
Nearly 40 Children Have Recently Gone Missing From New York State
25 Must Try Hudson Valley Dining Experiences
We compiled a list of 25 great dining experiences that you should try in the Hudson Valley!
Did You Know? Over 100 Fun Facts About the Hudson Valley
Did you know that Lucille Ball made her stage debut in the Hudson Valley? How about Philadelphia Cream Cheese wasn't invented in Philadelphia, but in Orange County? Or that a mansion in Dutchess County inspired the expression "keeping up with the Joneses?" Find out about those and over 100 other fun facts about the Hudson Valley.
More From Hudson Valley Post