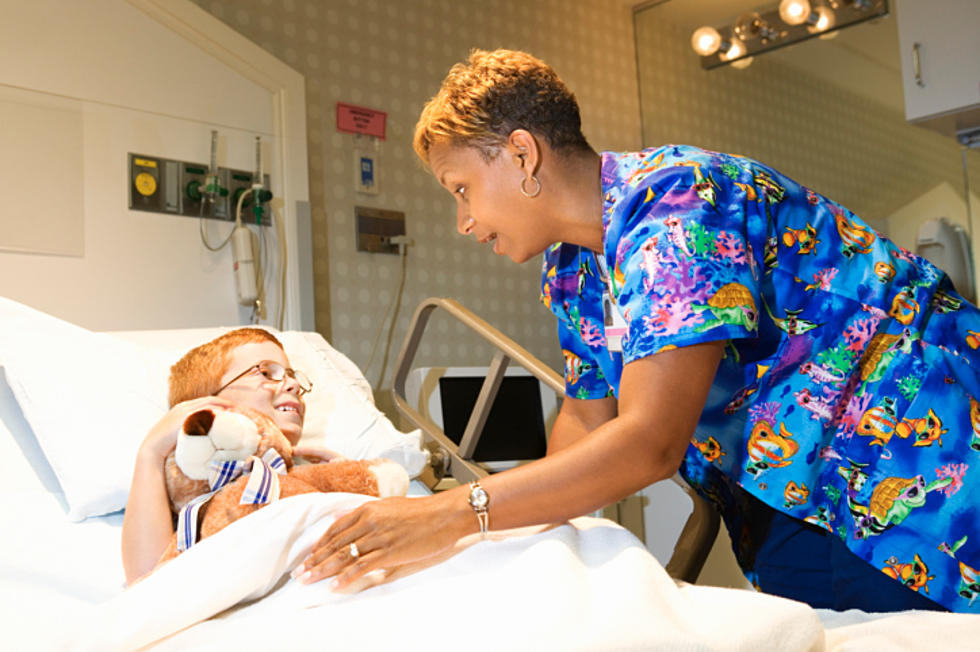 Mysterious Polio-Like Illness Confirmed Near New York
Jupiterimages
A mysterious polio-like illness which can lead to partial paralysis or even death is spreading across the country and was just confirmed near New York.
As of this writing, there have been 38 confirmed cases of Acute Flaccid Myelitis across 16 states in 2018, according to the CDC. Over the past four years, there have been 362 cases across the United States, mainly in children.
On Tuesday, the UPMC Children's Hospital of Pittsburgh confirmed they are treating three children for the polio-like illness, ABC reports. Six children in Minnesota were also recently diagnosed.
The CDC is very concerned about Acute Flaccid Myelitis (AFM) which is a rare and serious condition that causes weakness in the arms or legs. It affects a person's nervous system, specifically the spinal cord and can cause paralysis.
AFM may also trigger other serious neurologic complications that could lead to death, according to the CDC.
Sudden onset of arm or leg weakness
Loss of muscle tone and reflexes.
Facial droop/weakness,
Difficulty moving the eyes,
Drooping eyelids, or
Difficulty with swallowing or slurred speech.
Patients' symptoms are similar to complications of infection with certain viruses, including poliovirus, non-polio enteroviruses, adenoviruses and West Nile virus, the CDC reports.
In the past four years, for an unknown reason, the CDC has seen an increased number of people with AFM. The illness remains a mystery to health officials.
The CDC is still trying to learn:
The cause of most of the AFM cases remains unknown.
Why there has been an increase in AFM cases starting in 2014.
Who is at higher risk for developing AFM, or the reasons why they may be at higher risk.
Long-term effects
There is no specific treatment for AFM. Some patients diagnosed with AFM recover quickly while others continue to have paralysis and require ongoing care, according to the CDC.
More From Hudson Valley Post