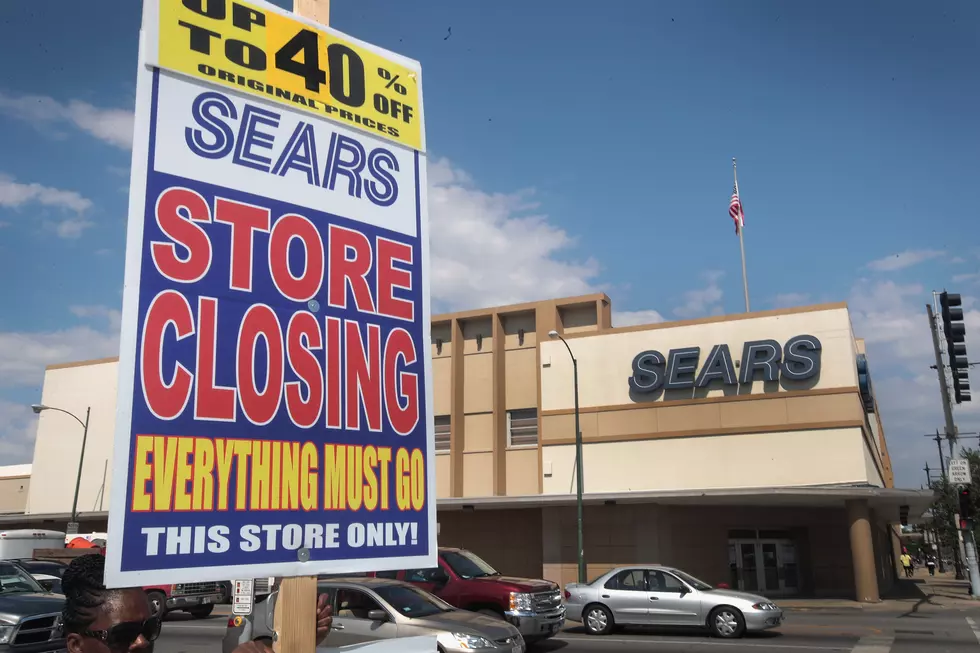 Many Hudson Valley Sears in Danger of Closing
Scott Olson/Getty Images
The latest announcement by Sears means a number of Hudson Valley stores are in danger of closing down.
On Monday, Sears Holdings Corporation announced it filed for Chapter 11 bankruptcy and will close 142 more stores.
"Over the last several years, we have worked hard to transform our business and unlock the value of our assets," Chairman of Sears Holdings Edward S. Lampert said in a press release. "While we have made progress, the plan has yet to deliver the results we have desired, and addressing the Company's immediate liquidity needs has impacted our efforts to become a profitable and more competitive retailer."
The century-old company that once dominated retail in America filed for Chapter 11 protection to reorganize in hopes it can find ways to survive.
"Our goal is to achieve a comprehensive restructuring as efficiently as possible, working closely with our creditors and other debtholders, and be better positioned to execute on our strategy and key priorities," Lampert said. "The Chapter 11 process will give Holdings (Sears Holdings Corporation) the flexibility to strengthen its balance sheet, enabling the Company to accelerate its strategic transformation, continue right sizing its operating model, and return to profitability."
The company also announced plans to close 142 unprofitable stores near the end of 2018. The locations haven't been announced but liquidation sales at those stores will begin soon.
The 142 closures are in addition to the 46 closures that were recently announced.
Sears currently has Hudson Valley locations in Poughkeepsie, Newburgh, Nanuet, Yorktown Heights, White Plains and Yonkers. The company recently closed its Middletown and Kingston locations.
More From Hudson Valley Post