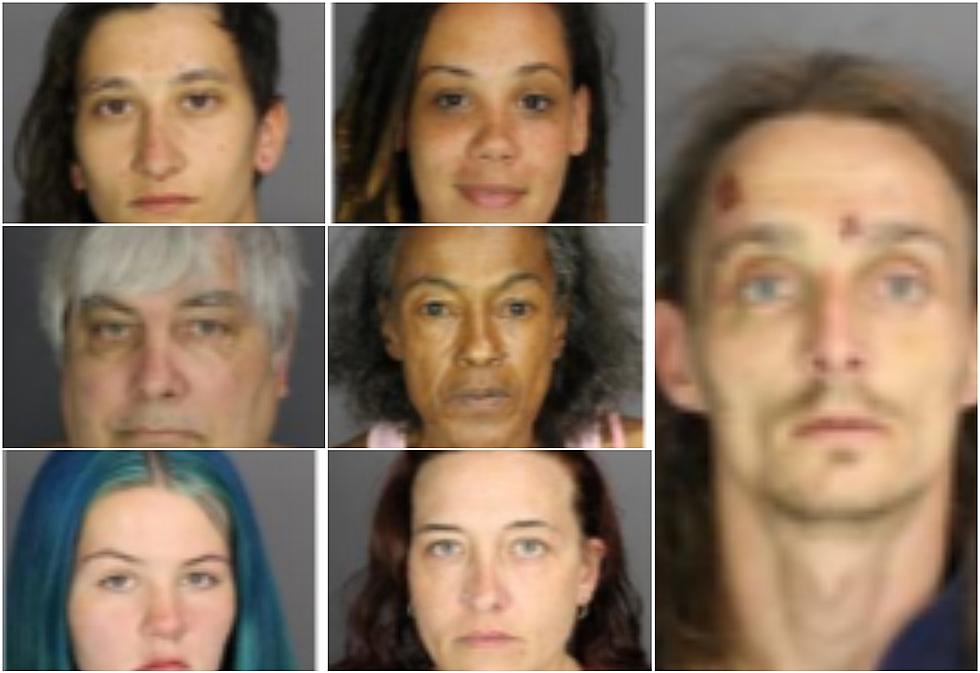 Hudson Valley Police Arrest 7 in Prostitution, Drug Enforcement
Middletown Police
Seven from the Hudson Valley were arrested following a prostitution and drug investigation.
On Thursday, the City of Middletown Police Department Narcotics Unit, along with the New York State Police, Homeland Security Investigations and FBI Safe Streets Task Force, conducted a specialized enforcement detail targeting street level narcotics and prostitution-related offenses.
During the operation, seven were arrested and charged with drug and prostitution crimes.
Below are the names, ages, hometowns and charges of those arrested:
Daniel Hagan, 33, of the City of Middletown: criminal sale of a controlled substance and criminal possession of a controlled substance, felonies.
Ashley Terracino, 27, of the City of Middletown: prostitution, misdemeanor
Ashley Mary Pinzone, 24, of the City of Middletown: prostitution, misdemeanor
Roxanne Oliver, 61, of the City of Middletown: prostitution, misdemeanor
Robin Green, 40, of the City of Middletown: prostitution, misdemeanor
Kayla Grace Worthy, 18, of the City of Middletown: prostitution and petit larceny, misdemeanors
John Salin: 66, of the Town of Mamakating: patronizing a person for prostitution, misdemeanor
More From Hudson Valley Post