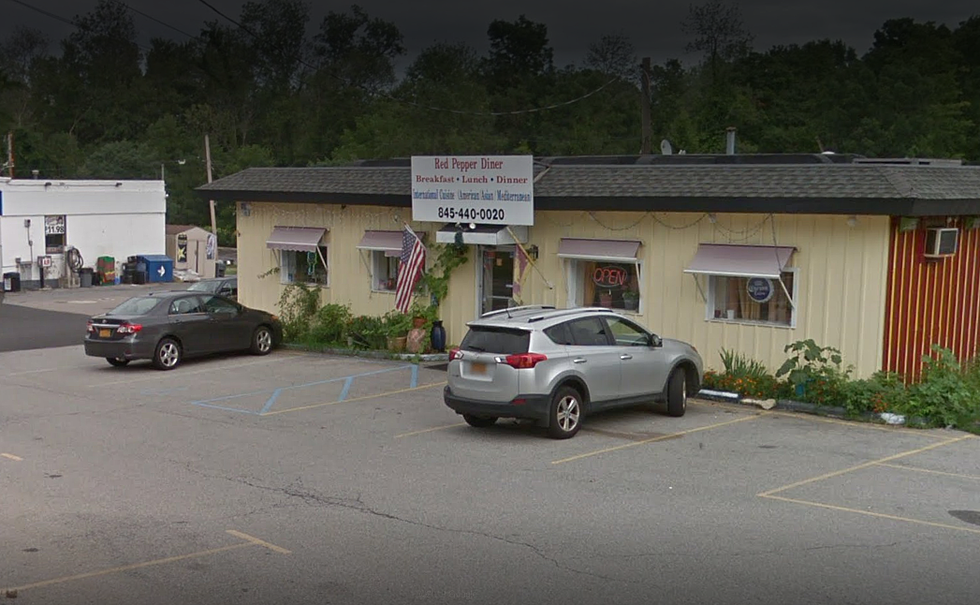 Hudson Valley Diner Serves 'Delicious' Sri Lankan Food
Google
A diner in the Hudson Valley is being called a "hidden gem" and is getting rave reviews for its Sri Lankan buffets.
Unfortunately, Sri Lanka is in the news this week due to Sunday's deadly bomb attacks. Over 350 people were killed in the suicide bombings at luxury hotels and churches on Easter Sunday.
In much lighter news regarding Sri Lanka, did you know the Red Pepper Diner in Wappinger Falls serves Sri Lankan food?
The diner is located just a stone's throw away from Dutchess Stadium and is owned by a couple who are happy to educate the Hudson Valley and showcase food from their home country.
"A wonderful hidden gem! Absolutely delicious food served by a gracious staff amidst adorable decor," Erik Baard wrote on Facebook.
While the eatery does offer American food, what makes this place truly special is its Sri Lankan buffet. Originally, the buffet was offered on Friday nights, but due to popular demand, it's now available Friday evenings, Saturdays and Sundays for brunch.
"Fridays are buffet night, each dish was amazing," Randie Jaffe said on Facebook. "You must try this place!"
I've personally been to the diner for a Friday evening Sri Lankan buffet many times and loved it every time. I highly recommend the deviled pork or deviled chicken and hoppers.
On Sundays from 10 a.m. until 6 p.m. Red Pepper Diner hosts "the Hudson Valley's very first Sri Lankan brunch. Offering Sri Lankan breakfast favorites such as milk rice , string hoppers, hoppers, savory curries, omelet station and Lankan Style Mimosas," according to the diner's Facebook.
If you can't make it to the diner during buffet hours, Sri Lankan food is offered on the menu all day. And if you're not in the mood to try something new the menu also features many American classics. I have one friend, who raves about the New England Clam Chowder and orders one every time he goes, along with multiple trips to the Sri Lankan buffet.
"Accidentally stumbled upon this place after being in the area. literally the best thing I think I have ever had in my life. Delicious, authentic Sri Lankan food. 10/10, no an 11/10 you NEED to eat here," Danielle Ellis said.
More From Hudson Valley Post