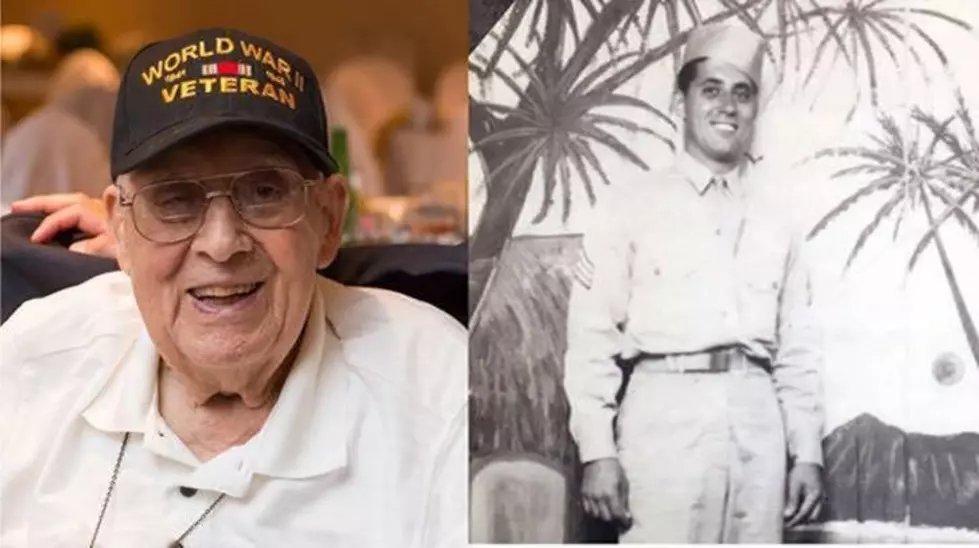 You Can Help a Hudson Valley WWII Veteran Celebrate Turning 100
Rep. Sean Maloney's Office
A World War II veteran living in the Hudson Valley turns 100 and he would like your help celebrating the milestone.
Representative Sean Patrick Maloney (NY-18) is encouraging people from the Hudson Valley and across the country to send a birthday card to Emil Valentine, a World War II veteran who lives in Orange County.
Valentine turned 100 on Monday. Valentine's family reached out  Maloney's office for help in honoring the veteran's milestone birthday because he "always wanted birthday cards from around the U.S. and around the world."
Valentine served in the 27th Infantry Division during World War II. He was deployed to the Pacific where he encountered heavy fighting and was attacked by enemy fire several times and by kamikaze pilots, according to Maloney's office.
"Emil answered his country's call to serve and now it's our turn – I encourage everyone to take the time to send a card to help Emil to celebrate his special day," Maloney said in a press release. "We owe our veterans for their service and sacrifice, and this is one simple way to bring some joy to someone who really deserves it."
Cards can be sent to Emil Valentine, PO Box 1001 Rock Hill, NY 12775.
More From Hudson Valley Post