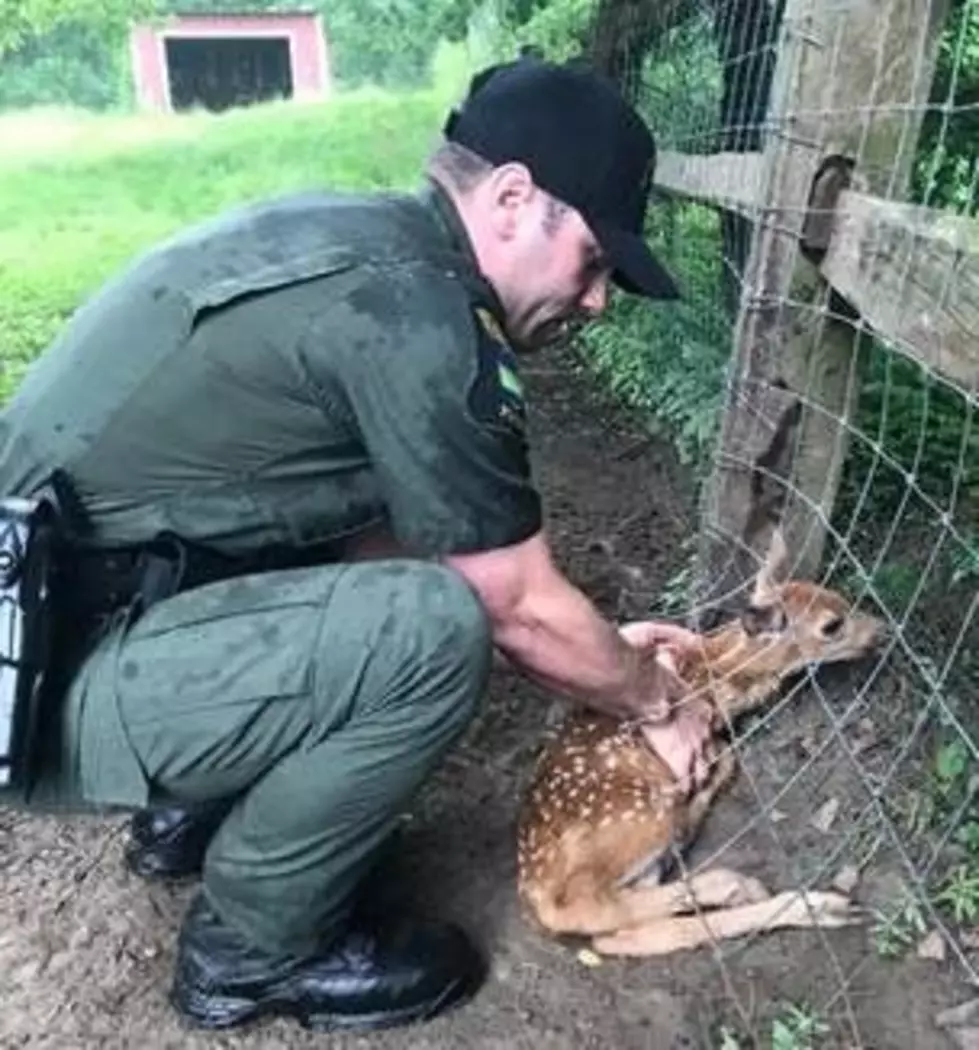 Fawn Gets Stuck in Fence Near Hudson Valley Home
DEC
A fawn got stuck in a fence near a Hudson Valley home.
The New York State Department of Environmental Conservation announced on Wednesday, an officer responded to a call for a fawn wedged under a fence in the village of Millerton.
The officer found the fawn and freed it from the fence, with the fawn sustaining only minor cuts and scrapes, according to the DEC.
The homeowner explained that a neighbor noticed a large doe nearby earlier that day. Confident the fawn's mother was close by, the ECO walked a short distance down the road with the fawn and its loud bleats soon brought the concerned doe into view, officials say.
The officer released the fawn and was later told by the caller that the fawn was reunited with its mother in the area where it had been released.