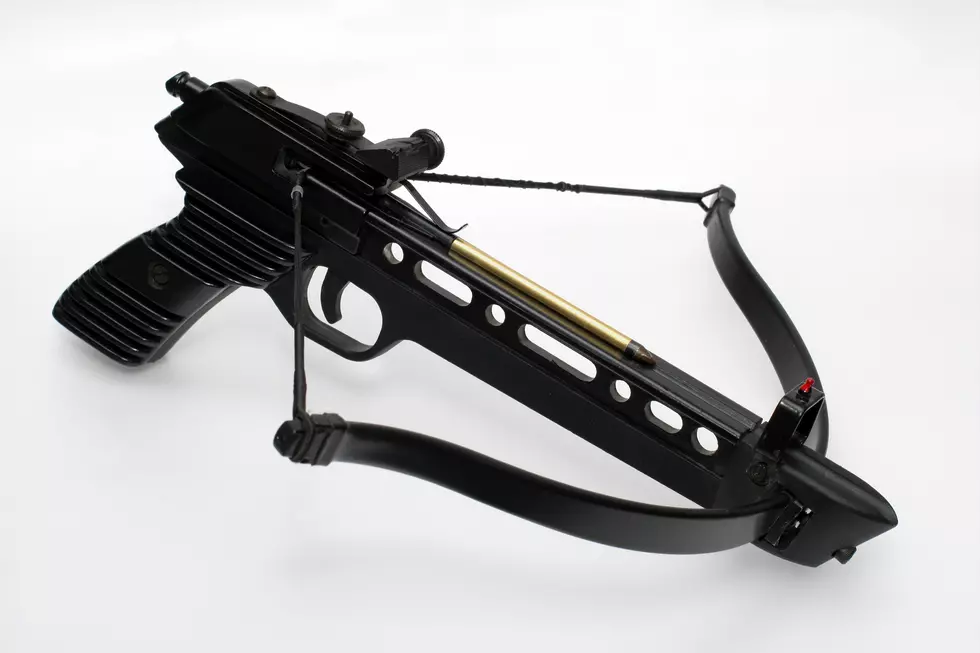 DA: Hudson Valley Man Broke Into Home With Crossbow
Getty Images/iStockphoto
A Hudson Valley man broke into a home by allegedly shooting a crossbow into the home near where children play.
On Wednesday in Ulster County Court, 25-year-old Johnnie Lancaster of the Town of Ulster was convicted by a trial jury for burglary and criminal possession of a weapon.
The jury deliberated for approximately 19  minutes before reaching a verdict, officials say.
Lancaster was arrested by the New York State Police on March 1, 2018, after a DNA hit from the New York State CODIS database linked his DNA profile with blood found at the scene of a burglary which occurred on Old Stage Road in the Town of Saugerties on Feb. 23, 2018.
On February 23, 2018, the homeowners woke up to find an arrow stuck in their living room wall and a broken window indicating that the arrow was shot into the home. An ax with blood on the handle was also found at the scene, officials say.
Blood evidence was found on the porch and near a broken basement window. All of the blood evidence matched the single DNA profile of Lancaster. No one was injured nor was any property taken from the home.
According to the Ulster County District Attorney's Office, on Feb. 28, 2018, neighbors near Old Stage Road called police after discovering a crossbow and arrows along with a backpack in a wooded area. Inside the backpack was a cellphone SIM card linked to Lancaster. Blood was also found on the crossbow matching the same single profile of Lancaster.
The crossbow was designed to kill large game such as bear and deer. To load the crossbow, it required 150 pounds of force to create tension on the cord which holds the arrow in place. The crossbow was fired into the home from the enclosed porch through closed blinds in an area where children in the home played. There was no evidence that Lancaster knew the homeowners.
Lancaster faces up to 25 years in state prison when he is sentenced.