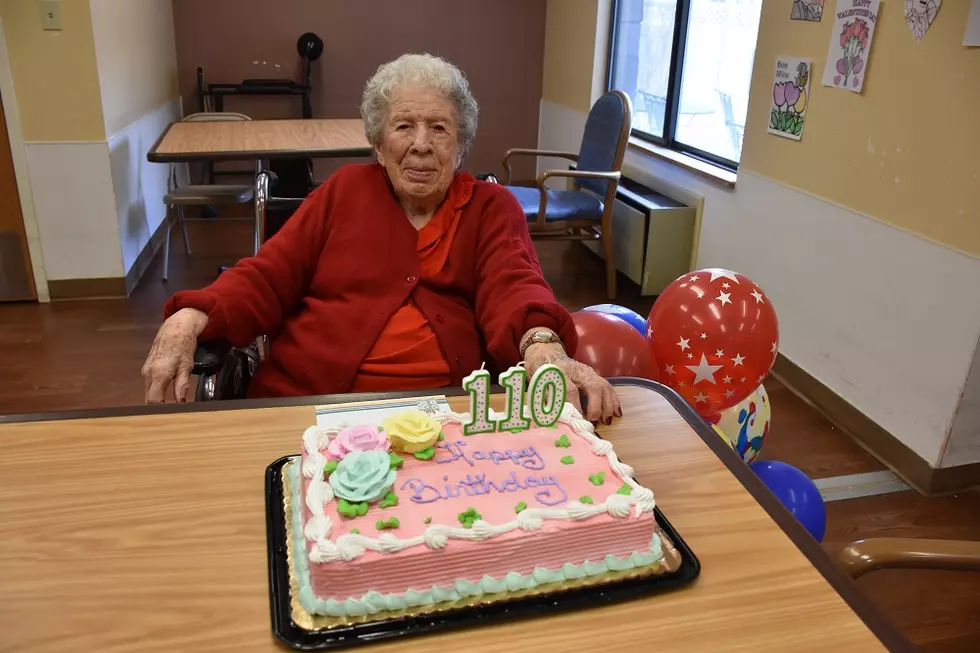 Beloved Former Hudson Valley Teacher Celebrates 110th Birthday
COUNTY OF SULLIVAN
DIVISION OF HEALTH AND FAMILY SERVICES
A former teacher in the Hudson Valley turned 110.

On Monday Ruth (Siddons) Grant of Liberty celebrated her 110th birthday at her home at the Sullivan County-run Care Center at Sunset Lake.

Grant loved the balloons and cake she was given to celebrate her milestone birthday.

"I love it!" she gasped as balloons and a cake was presented to her, according to a press release.

Grant who was born near Plattsburgh in 1909 has lived in Liberty for decades, according to a press release. The retired teacher is well-remembered for her many years of working in the Liberty Central School District.

"I loved teaching," Grant said. "But I didn't have a favorite subject. I liked them all!"

Grant worked in schools across the Hudson Valley and Long Island.
More From Hudson Valley Post