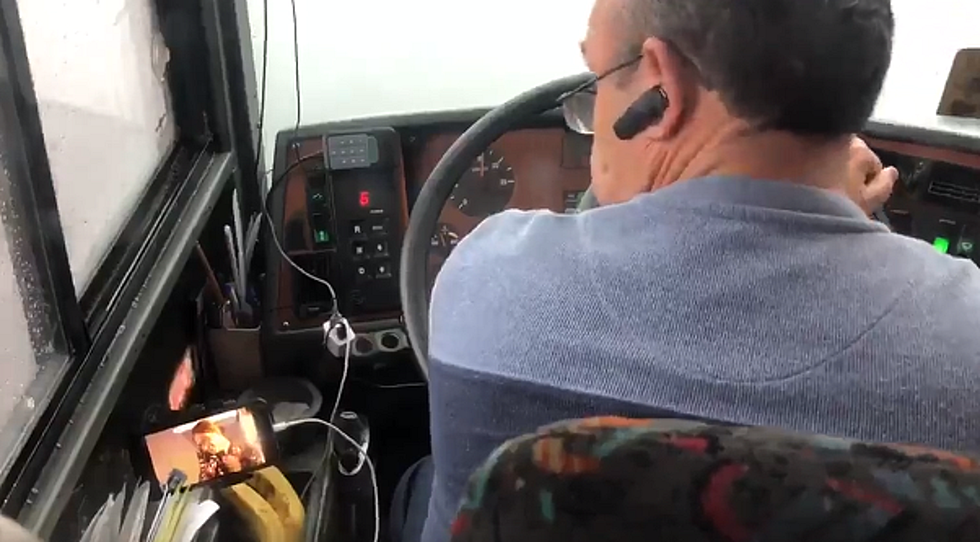 Bus Driver Caught Watching Video While Driving to Hudson Valley
Barry Fisk/Facebook
A bus driver was caught watching cell phone video while driving to the Hudson Valley in the pouring rain.
On Wednesday, Barry Fisk shared video to Facebook that shows a bus driver with his eyes glued to a video playing on his cellphone while driving. Fisk wrote that the bus was full of people.
The bus left from Manhattan and was heading to Woodbury Commons, ABC 7 reports. It's not known where the bus was when Fisk recorded the video.
In the 19 second video, you can clearly see the bus driver look at his cell phone screen, which was playing a video, six times. All while steering the bus in the pouring rain.
According to Fisk, he booked the bus from a company called Get Your Guide. A spokesperson told ABC 7 the driver was fired and Fisk was given an apology and offered a refund.
"We're keenly aware of our responsibility for the safety of each and every activity offered on our platform," the spokesperson said in a statement obtained by ABC. "The driver in question was in breach of local law and our own safety standards, and we regret that our customer Barry Fisk was put in an unsafe situation as a result."
More From Hudson Valley Post