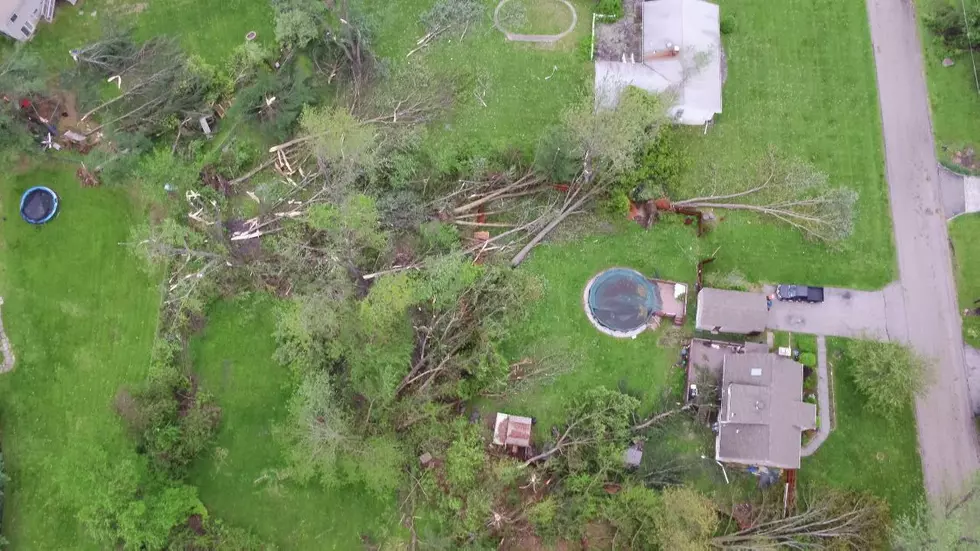 Aerial Footage Shows Severe Storm Damage in Dutchess (PHOTOS)
Joseph Malorgio/Andrew Simko/ NYSP
Aerial photos showcase some of the destruction that hit the Hudson Valley during last week's storm.
Two of those were in Putnam County, in Kent and Patterson, and packed winds between 100 and 110 miles-per-hour. A tornado also touched down in Newburgh and Saugerties. The Ulster County twister then traveled across the Hudson River to Tivoli in Dutchess County.
Southern Dutchess County experienced a Macroburst, which has tornado-like winds, just winds that move straight. A downburst with winds up to 95 miles per hour impacted Sullivan County.
New York State Police responded to calls during the severe weather and assisted crews and residents following the storms.
Part of that assistance was deploying the department's unmanned aerial system to assess the storm damage.
Photos were taken by Division Operators Zone Sgt. Joseph Malorgio and Trooper Andrew Simko which show some of the damage in Dutchess County.
More From Hudson Valley Post