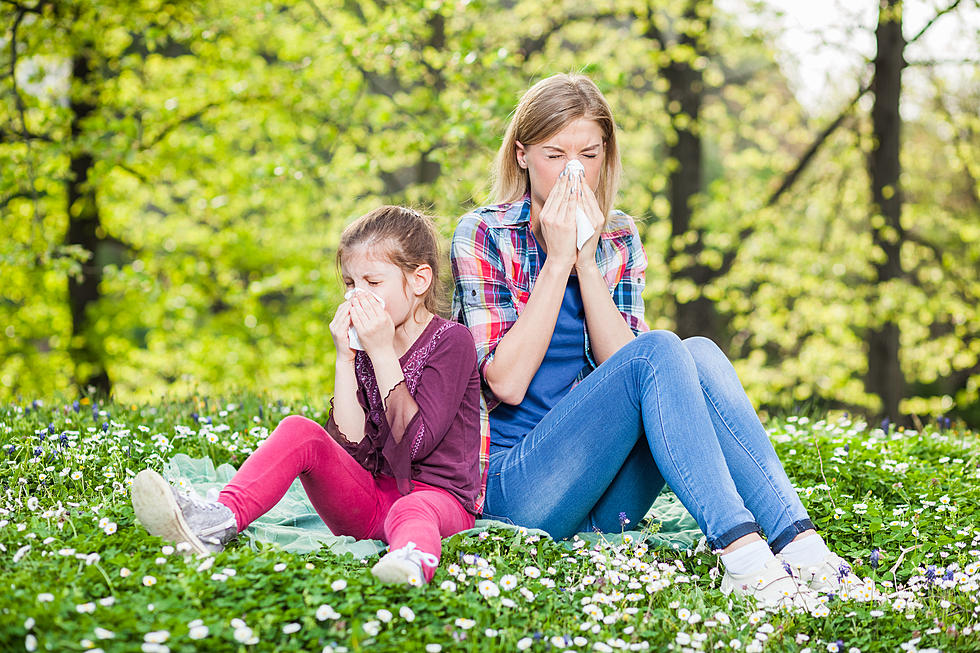 6 New York Hometowns Among Worst in US For Allergy Sufferers
Photodjo
Six New York cities, including one in the Hudson Valley, are among the worst place to live in the nation for allergy sufferers.
Recently the Asthma and Allergy Foundation of America (AAFA) released its annual Allergy Capitals report for 2022.
More than 50 million Americans live with various types of allergies every year, according to AAFA.
"Many of them have seasonal pollen allergies. AAFA's yearly Allergy CapitalsTM report explores how challenging it is to live with spring or fall allergies in the top 100 U.S. cities," AAFA states.
The report identifies the most challenging cities for spring and fall allergies in the top 100 metropolitan areas in the continental United States. Cities are ranked based on spring and fall pollen scores, over-the-counter medicine use, and availability of board-certified allergists/immunologists.
Two New York cities ranked in the top 10 worst places to live if you deal with seasonal allergies. Four made the top 40, including one Hudson Valley city.
"Climate change is a public health emergency. More than 24 million people in the U.S. have seasonal allergic rhinitis which is most often caused by pollen allergies," CEO and president of AAFA Kenneth Mendez stated. "If we don't slow down the warming temperatures, pollen production will only intensify. This means symptoms could worsen as climate change continues to evolve."
For the second year in a row, the worst city to live in with allegories is Scranton, Pennsylvania, according to AAFA.
Scranton, Pennsylvania, takes the top spot based on its high spring and fall pollen scores and lower-than-average number of allergy/immunology specialists per patient.
Below are the 6 New York cities that made the list. Each city was given a score out of 100 with higher scores going to the worst places for allergy sufferers.
13 Things Invented in the Hudson Valley
The Hudson Valley is known for many things, but not many people are aware that some of the world's most iconic inventions were made right here in our area.
15 Ways You Can Help People in Ukraine Right Now
As Americans watch events unfold in Ukraine, many wonder how they can help. Below is a list of organizations responding to the crisis in Ukraine along with information on how you can support their various missions.
Is It Legal to Carry These Things in the Hudson Valley?
Answers To Your Questions About What's Legal to Carry
8 Buffalo, NY 81.15
10 Albany, NY 78.27
16 Syracuse, NY 74.53
33 Poughkeepsie, NY 66.04
62 Rochester, NY 58.30
66 New York, NY 57.34
More From Hudson Valley Post